Dig In Network Event
6:00 - 9:00
Wednesday 15 March
Development House, EC2A 4LT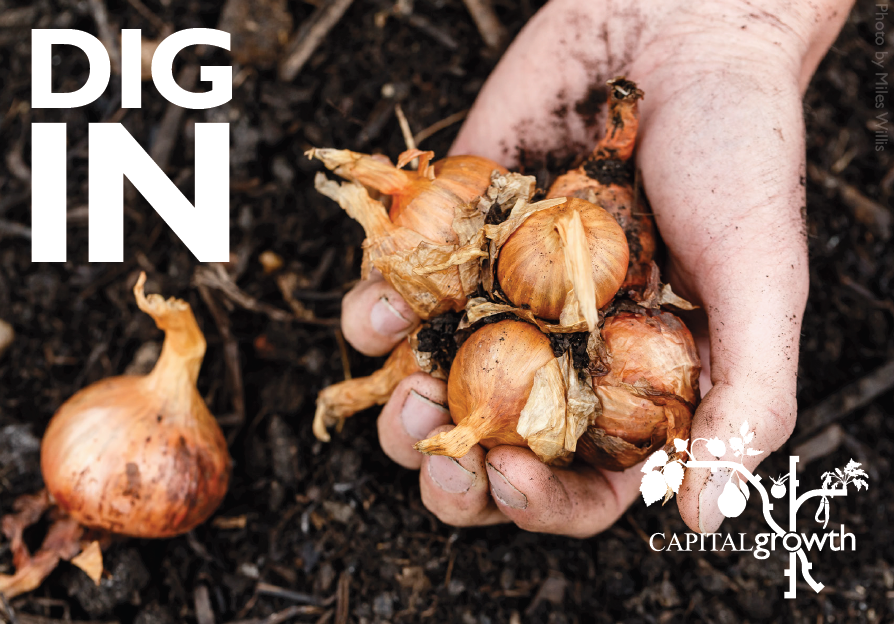 What's on
Roll up, chow down and dig in with Capital Growth at our spring 2017 network event. We'll be handing out supplies to gardens signed up for the Big Dig, welcoming our new garden hubs on board and holding short workshops to help you get ready for the season.
6:00 Come along for a light bite of tasty vegetarian food
6:30 Updates about London Grows and the Big Dig
7:00 Take part in a workshop
Grow Together: Working with volunteers in the garden
Grow Wild: Bringing wildlife into urban gardens
Grow More: Advanced food growing
8:00 Stick around to chat with fellow urban gardeners
Who's this for?
This event is open to Capital Growth members old and new, as well as anyone else looking to learn a bit more of what growing in the city is all about. The night is a mix of practical training and laidback time to chat with others. Anyone with an interest in Capital Growth, London Grows or the Big Dig is welcome to come along!
Tickets
Tickets are available on Eventbrite: £10 for Capital Growth members and London Food Link supporters; £15 for the general public. We also have a limited number of bursaries available. If you have any questions please contact maddie@sustainweb.org.