The Big Dig Day
"The spirit of the Big Dig Day is what community gardening is all about"
This year the Big Dig Day took place on Saturday the 27th of April. The day went national with over 100 gardens participating from across the UK. We'll be posting a feature on the day very soon, so watch this space.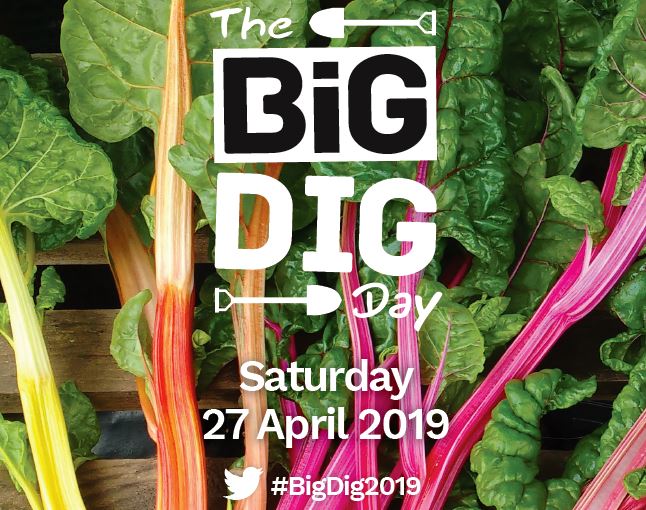 Want to get involved on Bid Dig Day day?
Use our interactive map to find a garden to volunteer with on 27 April for the Big Dig day. Activities, hours and locations vary so that you can find the right garden. No gardening experience is necessary and all ages are welcome!
Camila Barboza, a volunteer with The Castle Garden in Hackney shared how community gardening has changed her relationship with London "Remembering that such beautiful, tranquil spaces exist so close by helps when you are stuck on a crowded train or tired after a long day"
Find your nearest Big Dig garden
Sign up your edible garden
School and community gardens in London are invited to host a Big Dig day - for free!
To take part, simply log into the Capital Growth member's dashboard, click on the 'Big Dig Day 2019 Sign up' box and answer a few short questions about what's happening on the day. Your garden will automatically appear on the map of Big Dig Day gardens - ready for you to share, network and promote to volunteers.
We'll be promoting the day nationally, but we need your help! There will be a pack of publicity materials and other resources to download from your dashboard to help you spread the word in your local area.
Sign up your garden for Big Dig Day 2019
Not a member of Capital Growth?
No problem! Membership is free and the form takes about 5 minutes. Anyone in London growing food in at least one square metre or more is eligible to join. Read more about the benefits and how to apply.
The Big Dig Day across the UK
The Big Dig Day started as an event run by Capital Growth in 2012 to engage volunteers in local food growing projects. Funding was also received to roll this out across the UK , recruiting 7,500 new volunteers to take part in community gardening. These local networks continue to recruit and engage volunteers locally.
In 2018, 41 gardens in London took part, welcoming over 600 volunteers to help build trellises, plant seedlings, add compost and enjoy a well deserved cuppa in the company of friends and neighbours.