Forest Gardening
Learn what a forest garden is, how it works, and how you can set one up in your garden or community space however big or small it is!
21 Oct 2020 18:0000:00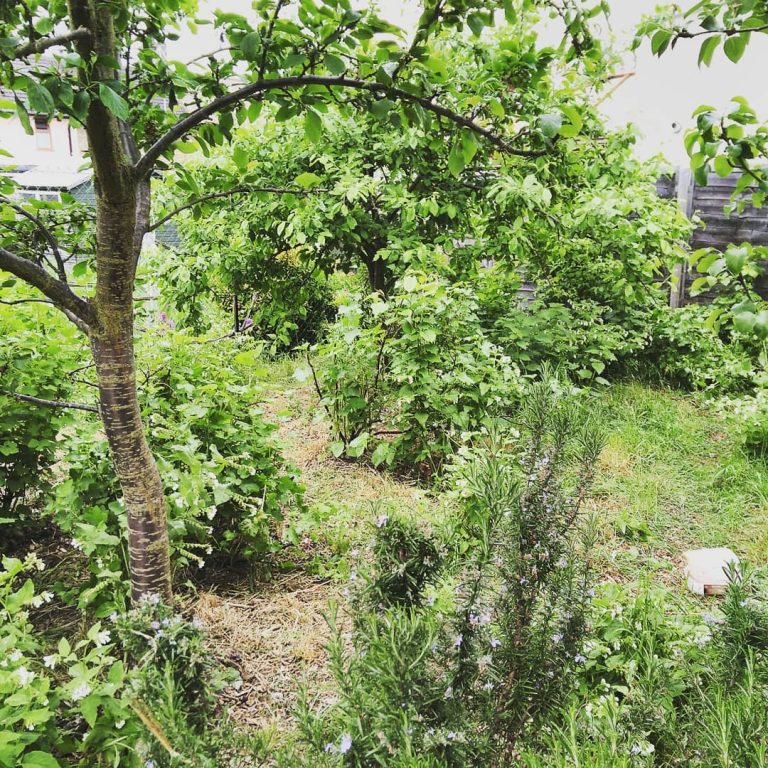 Photo credit: Graham Burnett
About this Event
Forest gardening is a low-maintenance sustainable plant-based food production and agroforestry system based on woodland ecosystems. It incorporates fruit and nut trees, shrubs, herbs, vines and perennial vegetables which have yields directly useful to humans. The design principles can be replicated in even the smallest of urban gardens – find out how, and learn how to implement this abundant system in your own garden or community space today!
There will be time for Q&A
About the Trainer
An activist for social and environmental justice since leaving school in the late 1970s, Graham Burnett has regularly co-organised and taught permaculture and forest gardening workshops and courses for over 20 years, working with projects and organisations including Comic Relief, Bioregional, Capital Growth, One Love Foundation, Naturewise, OrganicLea, the Vegan Organic Network, Empty Cages Design and Thrive, as well as a number of Transition Town initiatives.
Graham cultivates his own garden and plots, and is actively involved with his local community in Westcliff on Sea to set up a number of community gardens . Graham has held the Diploma in Permaculture Design since 2001, and was a member of the Council of Management of the Permaculture Association (Britain) from 2006 to 2011. He founded Spiralseed in 2001, and is a regular contributor to publications as diverse as Positive News, The Sunday Times, Permaculture Magazine, Permaculture Activist, New Leaves, The Raven, Growing Green, Funky Raw, The Vegan and The Idler. He has written The Vegan Book of Permaculture and Permaculture: A Beginners Guide, and is currently writing 'The Regenerative Allotment and Garden' for Permanent Publications.
Once you register, you will receive a link and a password to our Zoom meeting session.
PLEASE NOTE THAT THIS EVENT WILL NOT BE RECORDED
If you cannot afford the ticket but would still like to attend, please contact capitalgrowth@sustainweb.org to see if we can help.
Support our work
Your donation will help communities grow more food in gardens across London.
Capital Growth is a project of Sustain: the alliance for better food and farming.