Parakeets of London
Discover the myths and the facts behind how these bright and noisy birds came to populate so many areas in London.
28 Oct 2020 18:0012:00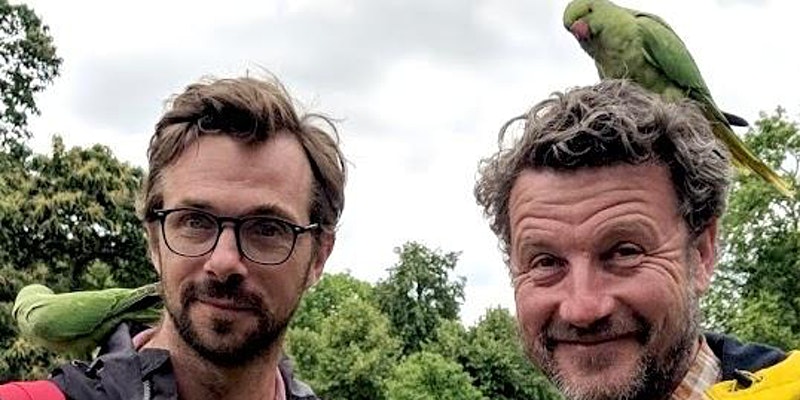 Photo credit: Nick Hunt
About this Event
Over the past few decades, something extraordinary has happened in London. The city has experienced the influx of a new species, a mass colonisation of feral ring-necked parakeets. The even more extraordinary thing is that nobody knows how they got there.
Did Jimi Hendrix release them in 1968? Did they escape from a set during the filming of The African Queen? Are they anything to do with climate change? And, most importantly, are they here to stay?
About the Speakers
Nick Hunt and Tim Mitchell, a pair of proudly amateur 'gonzo ornithologists', have tracked the flyways of the parakeets from park to riverbank to cemetery, meeting Londoners from all walks of life who share their opinions and theories on these amazing avian invaders. Join them for this online event to learn the truth -- and the urban myths -- about London's brightest, loudest and most startling new arrivals.
Once you register, you will receive a link and a password to our Zoom meeting session.
If you cannot afford the ticket but would still like to attend, please contact capitalgrowth@sustainweb.org to see if we can help.
Support our work
Your donation will help communities grow more food in gardens across London.
Capital Growth is a project of Sustain: the alliance for better food and farming.