Plant-based Cooking from your Garden
Learn how to make Ragda Pattice, a classic Indian street favourite, using produce you can easily grow in your garden.
4 Nov 2020 18:0019:30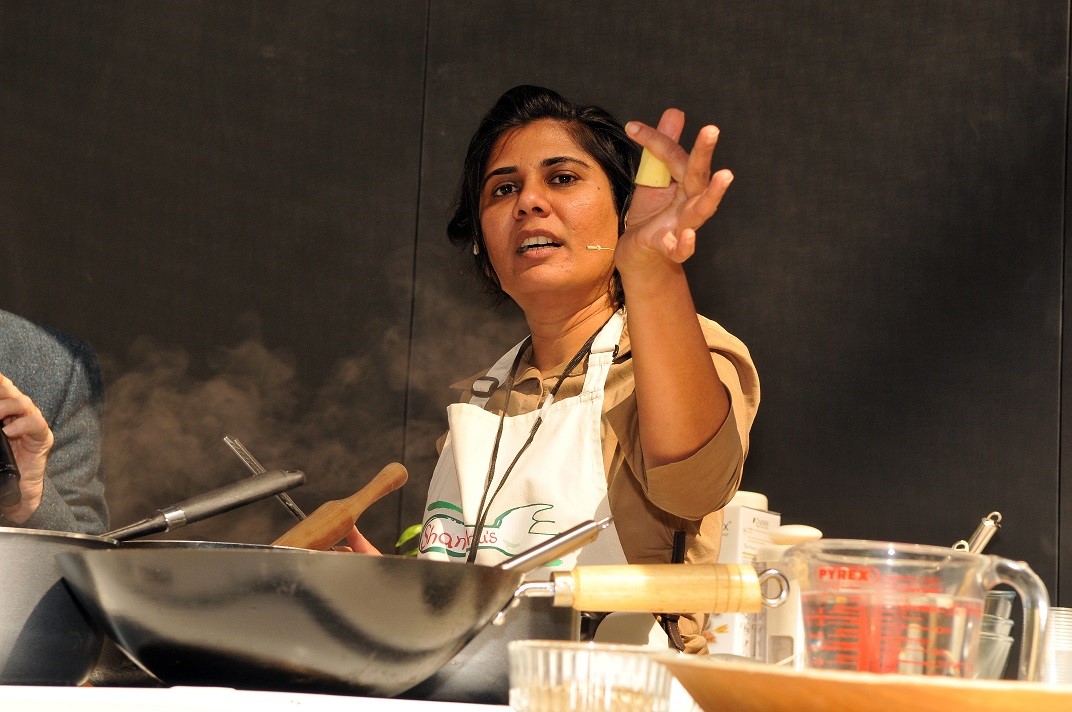 About this Event
Join Nishma Shah, a plant-based cuisine tutor and chef, as she demonstrates a version of a popular north Indian street food dish, called Ragda Pattice – a protein-rich, spice-enhanced, light evening meal, perfect for the cold winter months ahead!
Nishma's version is made using green peas, potatoes and onions, which of course are widely grown in home-gardens, allotments and other small spaces, and also quinoa which is now being grown by farmers in the UK.
Nishma will also be sharing her tips and knowledge about the various natural spices she'll be using to achieve that exotic vibrancy of flavours, aromas and colours, as well as further enhance the health value of the food.
About the Trainer
Nishma Shah is a Kenyan-born Gujarati Indian. Through her passion for good plant-based food, she draws from her Indian and Kenyan culinary roots, as well as from other culinary styles worldwide. In 2005, she launched Shambhu's, her award-winning ethically-conscious plant-based food business, in London, and has been teaching and demonstrating plant-based cuisine for many years, whether as interactive hands-on classes, or as demonstrations to large audiences at public events (including many at London Olympia).
Nishma's aim is to show you how delicious, varied and nutritious plant-based food can be, and teach how simple it is to prepare, often using majority UK-grown (often garden-growable) ingredients.
Do visit Nishma's website at: https://shambhus.uk
Once you register, you will receive a link and a password to our Zoom meeting session.
PLEASE NOTE THAT THIS EVENT MAY BE RECORDED
If you cannot afford the ticket but would still like to attend, please contact capitalgrowth@sustainweb.org to see if we can help.
---