An Introduction to Beekeeping
Join trainer Sara Ward to find out how you can get started recognising the roles and responsibilities of beekeeping throughout the year.
14 Jul 2021 17:3019:00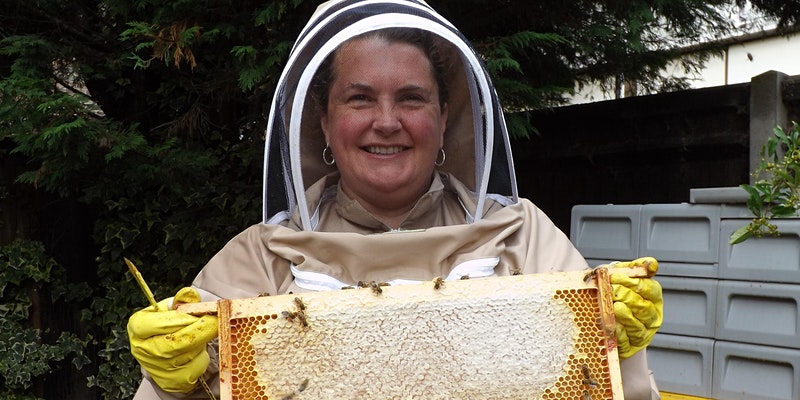 Photo credit: Hen Corner
Sara, a member of the Ealing & District Bee Keeping Association, the London Bee Keepers Association, and the British Bee Keeping Association, invites you to join her on her weekly hive inspection in her urban back garden. Our time together will include:
Understanding the life cycle of the honey bee and castes of the colony
Recognising the roles and responsibilities of the bee-keeper throughout the year
A demonstration of making frames for the bees to raise their next generation
The chance to join me at the hive as I explain every aspect of my weekly inspection to get a taster of what it would be like to keep bees yourself
About your trainer:
Whether it's welcoming guests to our courses or working with schools, Hen Corner brings together the city and the country, helping you turn your urban corner green.
Over recent years Sara Ward and her family have transformed their Victorian terrace house into an urban smallholding allowing them to have the best of both worlds. Nestled in West London, they are living the good life complete with 22 hens, three colonies of honey bees, a fruitful kitchen garden, and a micro-bakery producing up to 100 loaves of bread weekly with hundreds of sticky buns, cakes and savoury treats.
Whilst Sara and the family continue to expand their hands-on skills, they train and encourage others through their schools' programme, writing, and series of courses that are run from Hen Corner throughout the year. Be it jam making, wood carving, bee-keeping, or bread baking, there's always something new that we can learn.
Photo credit: Hen Corner
Share
Get updates
Support our work
Your donation will help communities grow more food in gardens across London.
Capital Growth is a project of Sustain: the alliance for better food and farming.