Food growing training
We offer short and full day courses covering everything you need to know to set up and maintain your food growing space in an urban setting, including:
Urban food growing: Start from the basics and get it right
Growing enterprise: About selling produce or enterprising ideas
Getting children growing: For those working with children and young people
Grow for it!: Learn something new or unusual
Download the full summer/autumn training calendar or see below for booking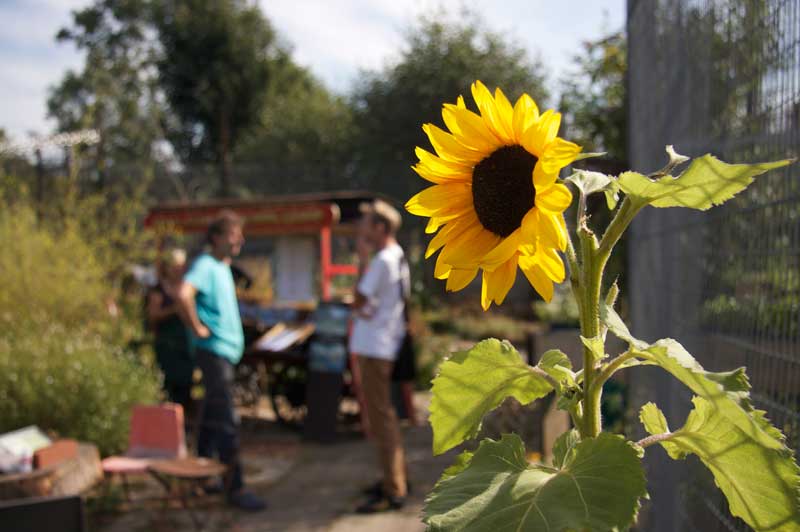 Summer / Autumn 2016
Food growing in the curriculum
Thursday 8 September, 10:30am - 1:00pm
Oasis Farm Waterloo, SE1 7LG
Relish your harvest: How to make pickles, jams and preserves
Saturday 10 September, 10:30am - 1:00pm
Hammersmith Community Garden Association W12 7FG
Pop Up Kimchi at The Table Cafe (part of Urban Food Fortnight)
Monday 19 September, 5:30 - 9:30pm
The Table Cafe, SE1 0HX
Introduction to Permaculture
Monday 12 September, 6:30 - 9:00pm
Cecil Sharp House, NW1 7AY
Engage and inspire children in the garden
Saturday 24 September, 10:30am - 1:00pm
The Castle Garden, N4 2HA

Flax workshop: From linseed to thread
Saturday 1 October, 10:30am - 1:00pm
Abbey Gardens, E15 3NF
Planning and managing your orchard
Saturday 8 October, 10:30am - 4:00pm
The Regent's Park, NW1 4NR

Seed saving for beginners: Theory and practice
Saturday 15 October, 12:30pm - 4:00pm
Glengall Wharf Garden, SE15 6NF

Beauty products from your garden
Saturday 29 October, 10:30am - 1:00pm
The Regent's Park, NW1 4NR

Booking & Payment
Workshops start at £12.50 for Capital Growth members and London Food Link Supporters. Bursaries are available for the unwaged. Advance booking via Eventbrite is essential. For enquiries about unwaged or group discounts, bespoke training or site visits please contact Julie@sustainweb.org.
Join the Capital Growth email list
Hear about events, training and news from London's largest food growing network.
Menu