Food growing training
Learn about urban food growing and running community gardens with hands-on sessions in gardens across London, covering topics across four themes:
Urban food growing: Start from the basics to get it right
Growing enterprise: Focus on enterprising ideas and selling produce
Get children growing: Engage children and young people outdoors
Grow for it!: Learn something new or unusual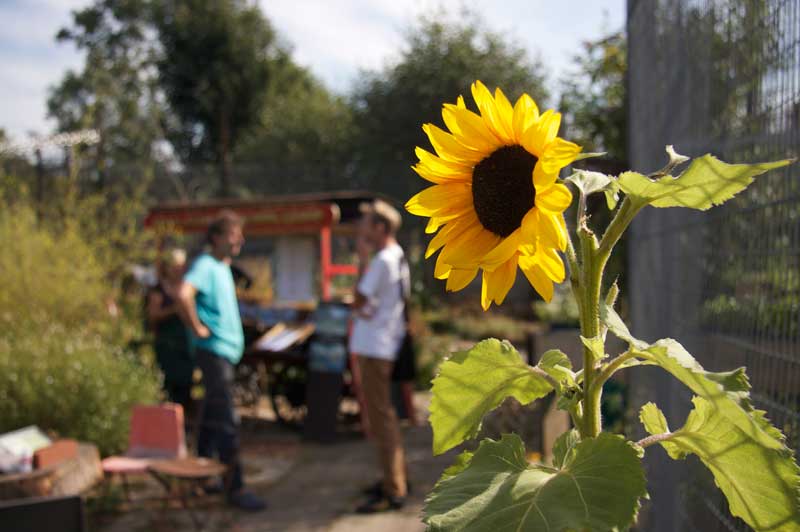 Summer / autumn training
Introduction to sustainable beekeeping
Wednesday 7 June 5:30 - 8:00pm
The Castle Garden, N4 2HA
Introduction to permaculture design
Tuesday 13 June 6:00 - 8:30pm
Cecil Sharp House, NW1 7AY
Engaging children in wildlife and food gardening
Wednesday 14 June 6:00 - 8:30pm
Oasis Nature Garden, SW4 6SP
Growing herbs for teas, remedies and natural cosmetics
Saturday 24 June 10:30am - 1:00pm
Cordwainers Garden, E8 3RE
Fresh food on your doorstep
Saturday 22 July 10:30am - 1:00pm
Oasis Nature Garden, SW4 6SP
Salads in the city: Growing and eating leaves
Wednesday 26 July 5:30 - 8:00pm
Hackney Tree Nursery, E9 5PF
Companion planting and natural pest control
Wednesday 2 August 5:30 - 8:00pm
St Luke's Community Centre, EC1V 8AJ
Income generation for communtiy gardens
Saturday 9 August 10:30am - 1:00pm
The Regent's Park, NW1 4NR
Urban plant safari: Nature walk and botanical drawing
Wednesday 23 August 5:30 - 8:00pm
Cordwainers Garden, E8 3RE
Download the summer / autumn training calendar
Booking & Payment
Workshops start at £12.50 for Capital Growth members and London Food Link Supporters. Bursaries are available for the unwaged. Advance booking via Eventbrite is essential and will open the week of 6 March 2017. For enquiries about unwaged or group discounts, bespoke training or site visits please contact maddie@sustainweb.org.
Join the Capital Growth email list
Hear about events, training and news from London's largest food growing network.
Menu