London Grows buddy scheme
Are you a community or school growing group? Would you like to receive practical advice on how to improve your garden and bring in more wildlife?
Sign up now to receive a free London Grows buddy site visit!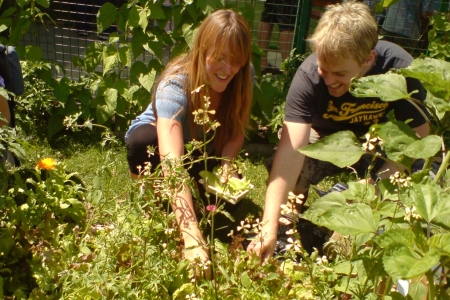 The London Grows buddy scheme aims to help you improve your community or school garden and incorporate wildlife-friendly growing practices through the support and mentorship of a trained buddy.
Gardens who take part will be matched with a buddy, ideally someone local to your area, who will visit your garden twice, first in the spring and then again in the autumn. During these visits they will learn more about your work and challenges, assess your space and offer practical advice and resources to help you grow.
​​​​​​​​​​​​​​Register for support
Any school or community garden Capital Growth member is eligible to apply. Please download and complete a short application form to express your interest and tell us a bit more about your growing space and any challenges you'd like support with. Completed applications can be sent to janelle@sustainweb.org.