Growing food for community, climate and nature
A project funded by City Bridge Trust to help protect and create climate-friendly and community-resilient food gardens for thousands of Londoners.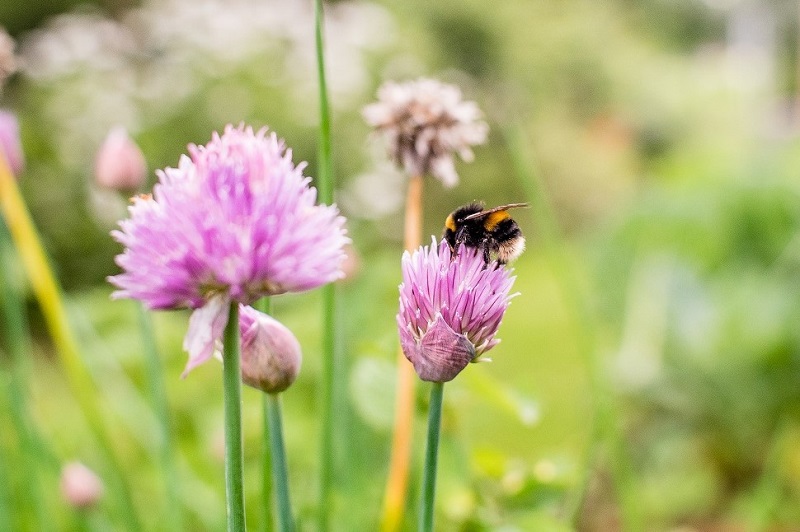 Photo credit: Capital Growth
This work, led by London Food Growing network Capital Growth, will help tackle the climate and nature emergency by protecting and increasing opportunities for nature-friendly food growing across the capital whilst building community resilience. The funding will help demonstrate and enhance the role urban food gardens can and should play in addressing and mitigating, climate change and nature loss, in London, as well as in creating community resilience.
Launched in Summer 2021, this project is funded for 3 years.
Spotlight Gardens
As part of this new focus, we have initiated the Spotlight Garden Programme to shine a light on the increasingly important role community food growing spaces and communities play in tackling the climate and nature emergency and to make the case for their protection.
Spotlight Gardens are London-based food growing gardens that actively work to build community and climate resilience through food growing. From September 2021 to November 2022, we worked with twelve London gardens to better understand and share their crucial role.
Each of our twelve Spotlight Gardens were given their own month-long feature highlighting their individual experiences and food growing activities. Read all their stories here.
Growing for Change Campaign
We launched our new Growing for Change campaign in September 2022, with help from 19 Community Garden leaders across the capital. As part of the campaign, we have produced a handbook to support London's urban food gardens to take practical steps towards addressing the climate and nature emergency whilst also becoming more community-resilient.
We invite gardens across London to make the Growing for Change Pledge by commiting to the core values and guiding principles, and work through the self-assessment tool, as set out in our Growing for Change handbook.
Want to get involved?
Are you interested in highlighting the links between urban food growing and the climate and nature emergency? Are you already growing your own or involved with a community garden in London? Or do you work at a London council supporting food growing initiatives? If yes, why not start by taking the following actions:
We'd love to hear from you if you have ideas about, or are already working on, making the case for protecting urban food gardens, accessing more space for food growing and making the link between urban food growing and the climate agenda.
This project is made possible thanks to funding from the City Bridge Trust and the GLA.
Share
Get updates
Menu
Support our work
Your donation will help communities grow more food in gardens across London.
Capital Growth is a project of Sustain: the alliance for better food and farming.