Join the Good to Grow day celebrations this weekend
Our annual celebration of community food growing is happening this weekend! Over 80 gardens across the country have already signed up to join in with Good to Grow's 2021 weekend of action, taking place between April 23-26.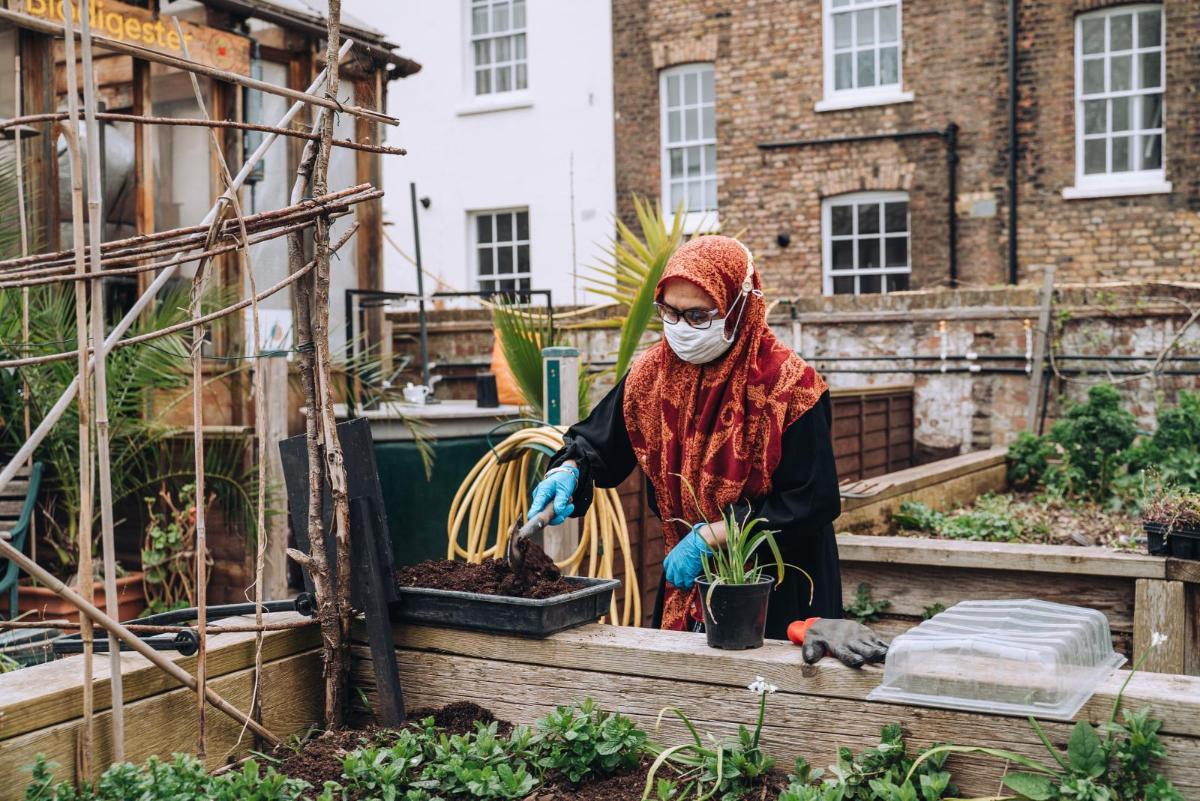 A volunteer at Calthorpe Community Garden. Credit: Emily Munster
Gardens will be welcoming volunteers, new and old, virtually and in person, to explore how to grow food in urban areas and celebrate the start of spring and the new growing season. There will be lots of exciting events happening including physical and virtual garden tours, seed swaps, craft sessions and much more. Check the Good to Grow map to see if there are any events happening near you.
Are you part of a community growing space? It's not too late to sign up. Just register your garden on the Good to Grow map and once on the map and registered for the event, you'll have access to all the resources you need to run Covid-safe physical and online events.
Make sure to use and follow the hashtag #GoodtoGrow2021 to join the buzz on social media and share your growing stories. There is even a chance to win £100, simply hashtag #GoodtoGrow2021 on Twitter or Instagram with past or present images of you and your growing space and tell us why you love community food growing.
---
19/04/2021
Share
Get updates