Win a plant-dyed quilt from the land and for the land
Public Library Quilts are teaming up with Decolonise the Garden to host a fundraiser between April 12 to April 30 in order to raise funds for Black-led land justice collective, Land in Our Names (LION).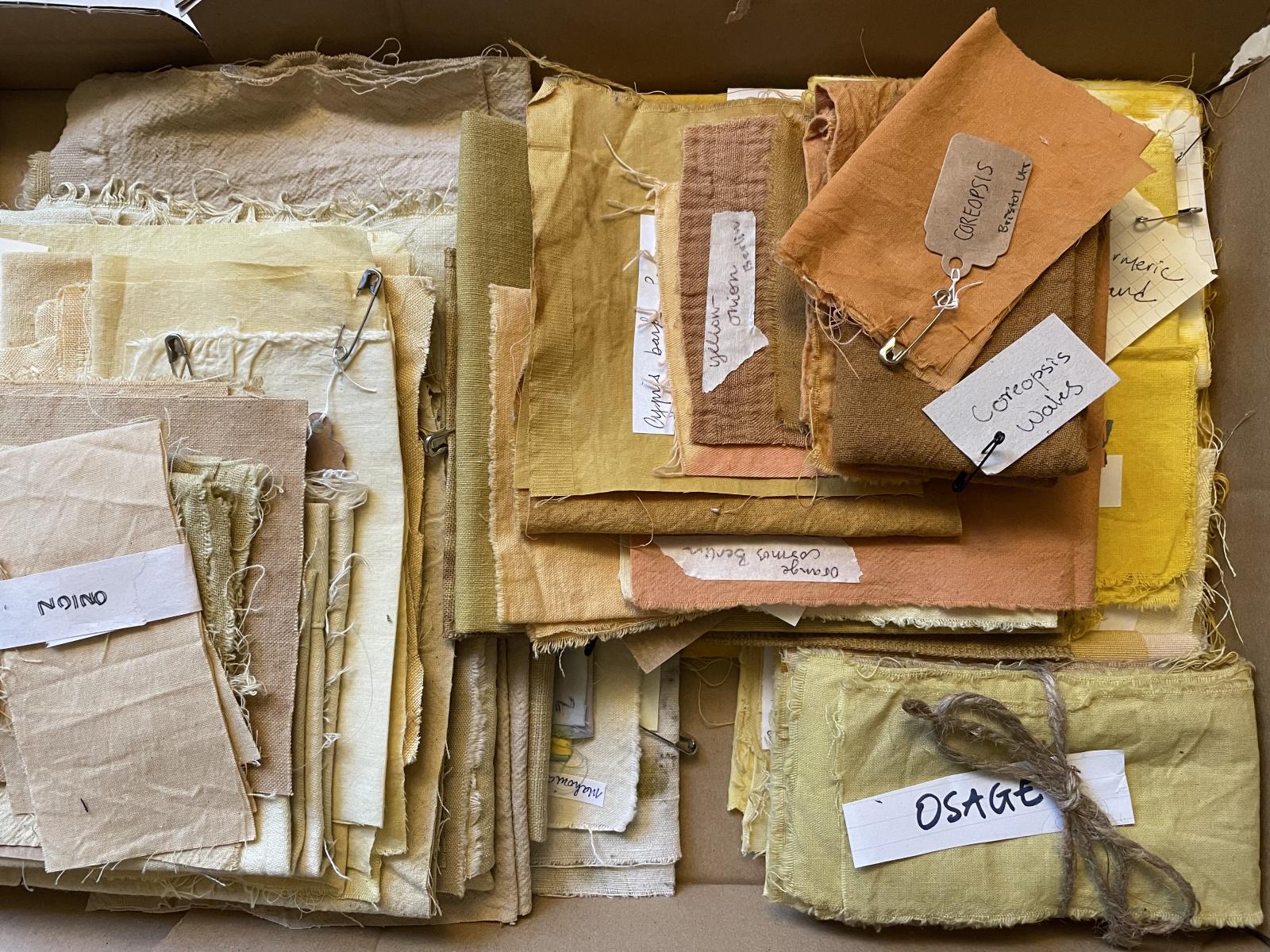 Credit: Public Library Quilts
The fundraiser calls on individuals to donate money to LION in support of Growers Grants for Black and people of colour (BPOC) farmers who want to create an equitable food system in the UK for a chance to win a plant dyed quilt.
The project is a collaboration between gardener Sui and quilter Jess and the quilt is made only from plant-dyed fabric donated by over 50 botanical dyers. With fabric from 11 countries, the quilt honors traditions of quilting for anti-racism & gardening for community. This work uses principles of mutual aid to advocate for Black land rights as integral to UK reparations for the violences of Colonialism.
"We re-imagine dynamics of land stewardship and are committed to a deep healing of the colonial-rooted trauma that separates us from the land. We understand land rights as the basis for revolution and sovereignty in our communities. We are working to transform the narrative around land in Britain in how it relates to intersections of race, gender and class for systemic change." - Land in Our Names
If you'd like to find out more about these organisations, the amazing work they're doing and the quilt fundraiser, head on over to Public Library Quilts webpage.
---
14/04/2021
Share
Get updates