Enterprising food growers pitch in to win prize
Capital Growth's third annual Roots to Work conference celebrated five enterprising growers who pitched their ideas to the sixty-strong crowd, at the event on 23 November 2017.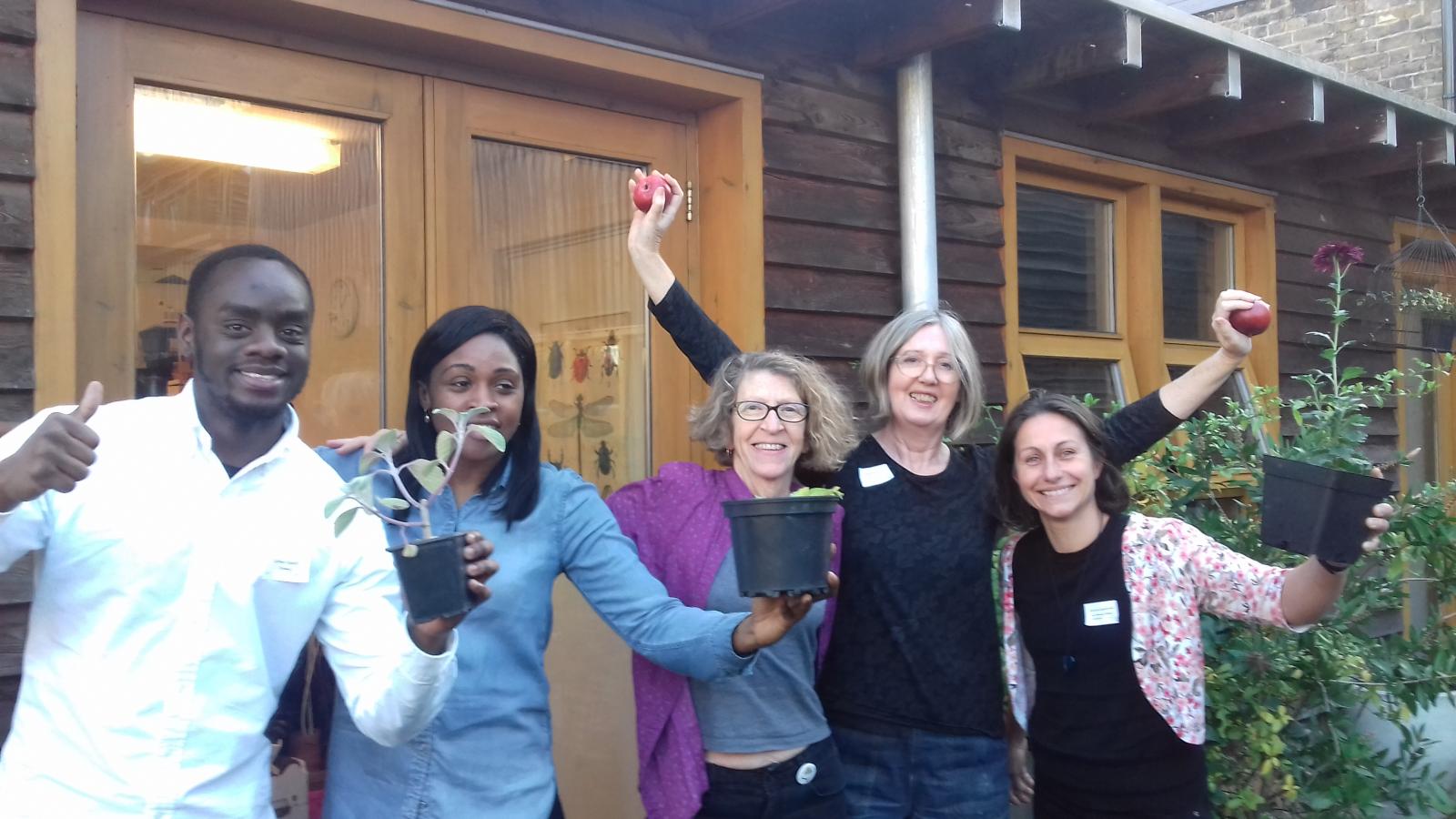 After hearing from seasoned food growers, attendees were given the chance to introduce their own creative ideas for food growing enterprises. Five brave aspiring entrepreneurs pitched their ideas to the supportive audience for the chance to win funds to kick-start their initiatives. Annika Campbell with her idea to create collection points for local herbal teabags won first place, while Brigid Falconer took second with her pitch for a therapeutic mindfulness garden. Also in the running was Clair Battaglino, from Rainbow Grow in Hackney, with her idea for luxury London hampers.
The event brought together experts and leaders in the sustainable food sector to inspire individuals and organisations to kick-start their own careers in food or to develop new growing enterprises. All those who came got to vote on the ideas being pitched for part of the £150 prize fund to help kick off their ideas.
"The Roots to Work day was a great learning experience....we shared our ideas in a supportive environment and I certainly came away feeling positive about the future of the Mindful Garden Group, having won second prize! It was really inspiring ...especially young people with good business ideas, and drive" commented Brigid Falconer, Whetstone Stray Allotments.
Discussions were led by those experienced at generating an income from growing and selling food including representatives from Growing Communities, Organiclea, Sutton Community Farm, and Community Food Growers Network. They also had the opportunity to attend one-to-one advice sessions with the Federation of City Farms and Communities Gardens.
The day marked the launch of two useful new tools for those hoping to get further involved in the sector. Capital Growth and Growing Communities announced their collaborative release of The Urban Farming Toolkit, a practical guide for prospective growers. A spin-off Roots to Work website was introduced as a new platform for helping job-seekers find their place in the field of good food.
Find out about upcoming events and trainings at www.capitalgrowth.org.
---
07/12/2017
Share
Get updates