Capital Growth wins National Lottery support for a new Growing Culture project
Capital Growth has received a National Lottery grant of £10,000 for an exciting heritage project, Growing Culture: Celebrating London's past and future food growing heritage.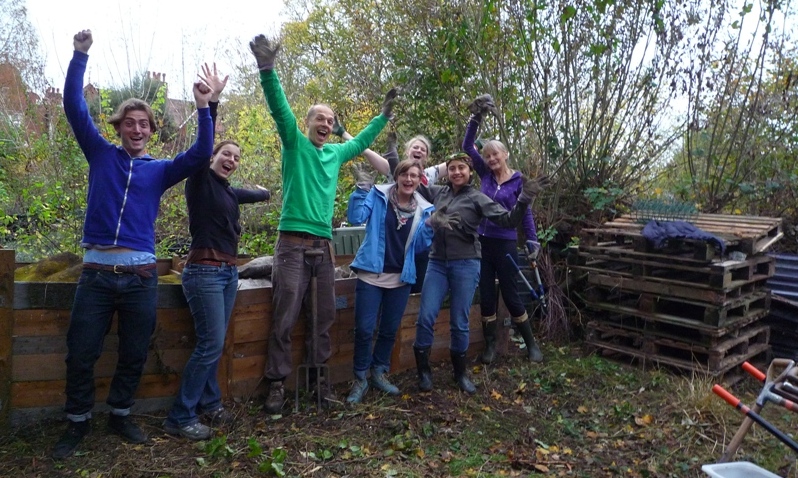 Credit: Lizzy Mace at Cranbrook Community Food Garden
Made possible by money raised by National Lottery players, Growing Culture focuses on London's food growing heritage and how this has contributed to the culture of families, communities and our city.
Awarded through the National Lottery Heritage Fund, the project will engage over 200 diverse people to explore the heritage of our movement and create a picture of the history of food growing in London, while building a vision of the future. Capital Growth will enable individuals, groups, schools and other Londoners, to share memories of food growing, through storytelling, maps, photos, records and growing of heritage variety crops.
Capital Growth is London's largest food growing network, set up in 2009. We have supported over 2,500 community food gardens and 150,000 people across London with advice and training for individuals, schools and communities at our training allotment in Regent's Park, and at partner gardens. Growing Culture will build on our track record for running successful events and training in partnership with our network.
Commenting on the award, Janelle Conn – Project Officer for Growing Culture said "On this, Capital's Growth's 10 year anniversary, we are delighted to have received this support thanks to National Lottery players and are confident the project will support all Londoners to engage with and explore the food growing heritage and culture of our city and how it will continue to grow in the future".
Notes to editors
About Sustain
In its 20th year, Sustain is an alliance of over 100 national not-for-profit organisations working for a better food system. Sustain advocates food and agriculture policies and practices that enhance the health and welfare of people and animals, improve the working and living environment, enrich society and culture and promote equity. To achieve this we work with alliance members on projects that research, demonstrate and work for change in policy and practice. We represent around 100 national public interest organisations working at international, national, regional and local level.
About The National Lottery Heritage Fund
Using money raised by the National Lottery, we Inspire, lead and resource the UK's heritage to create positive and lasting change for people and communities, now and in the future. www.heritagefund.org.uk.
Follow @HeritageFundUK on Twitter, Facebook and Instagram and use #NationalLotteryHeritageFund
Further information
For further information, images and interviews please contact Janelle Conn at Sustain on 02035596777 or Janelle@sustainweb.org
---
20/02/2019
Share
Get updates