London's Big Dig Day goes national: Sign up you garden
The Big Dig Day is back on Saturday 27 April 2019. Sign up your garden for free to spring into action and get your community growing together.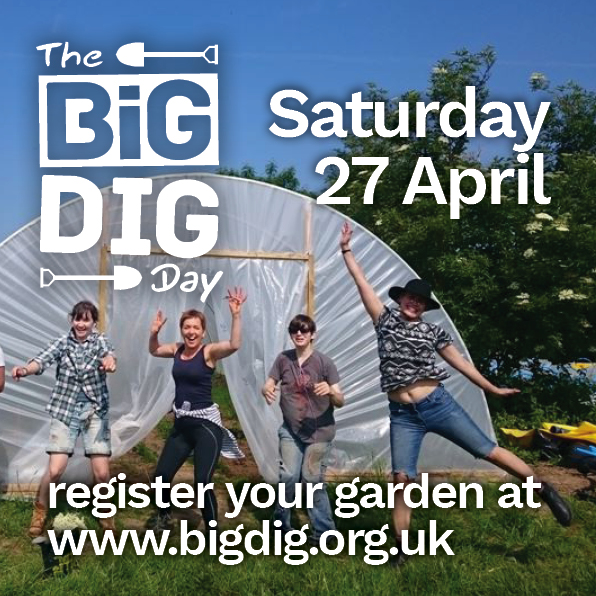 The Big Dig Day has been running for 8 years and is a great way to get your growers ready for the season and reach new people.
Registering is quick and easy for Big Dig and Capital Growth members and you also be added to our national Big Dig map of gardens and events. If you're not already a member, it's quick and easy to join the network.
This year we are focusing on inclusive and age-friendly volunteering, helping gardens to raise their profile to new volunteers as well as welcoming regular volunteers back for the growing season ahead.
"We noticed that many gardens were slow to start the growing season and have found the event really helps local people to spring into action", explained Sarah Williams, Programme Director at Sustain, who launched the day as part of Capital Growth in 2012. Since this time they have worked with gardens to welcome thousands of volunteers to get growing on the annual day.
"Big Dig really put our garden on the map. We were really pleased to have the social media support and the [resources]. It was our launch event and will be one of our major events in the season each year. A real crowd-pleaser after the colder weather relents each year." The Plot at Whetstone Allotments, Big Dig Day participant in 2018.
---
28/03/2019
Share
Get updates