Celebrate Seed Week
Sustain member the Gaia Foundation is celebrating Seed Week to showcase the incredible efforts of small scale seed producers across the UK and Ireland.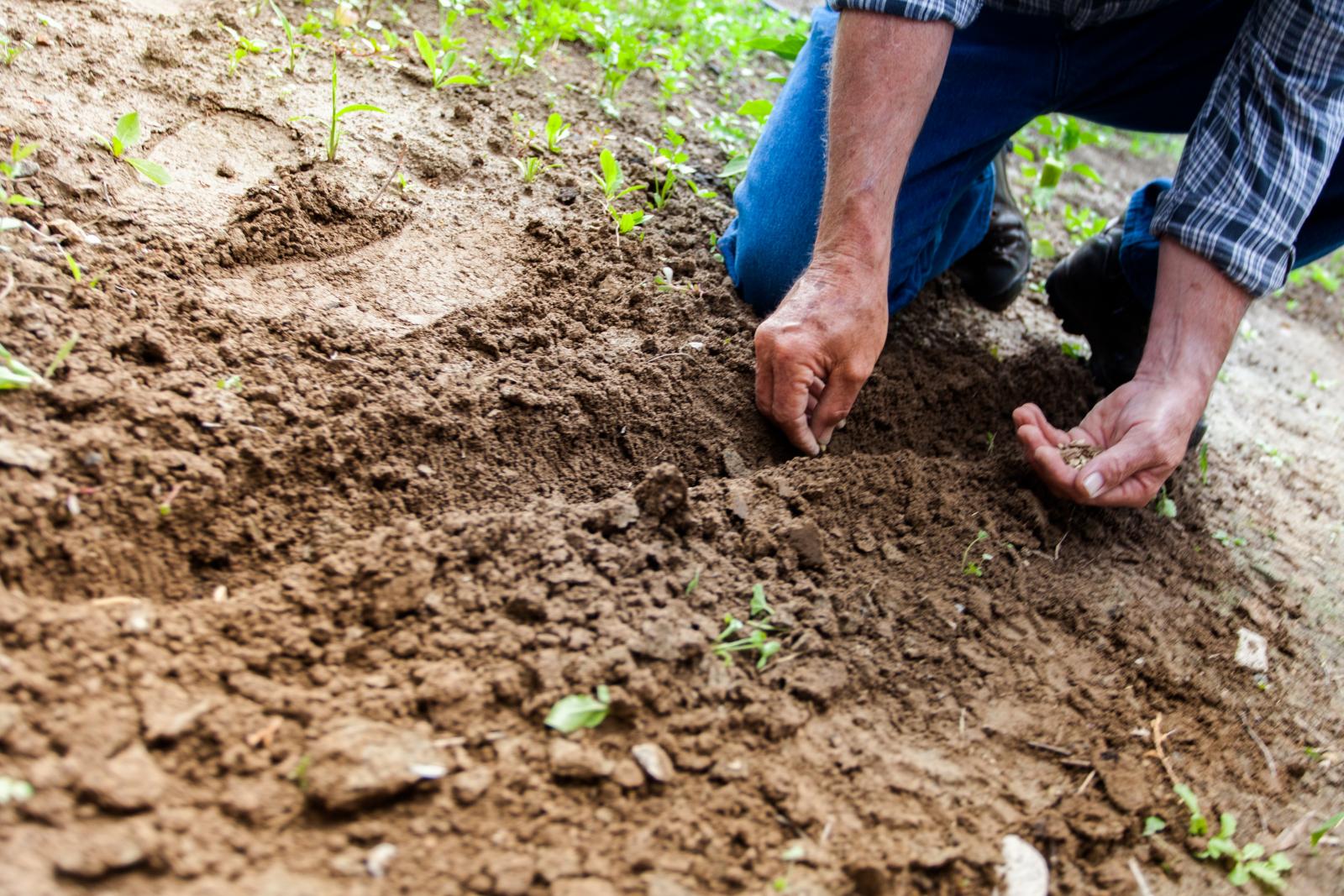 Man planting seeds. Photo credit: Pexels
The Gaia Foundation's Seed Sovereignty Programme restores diversity to our fields, one variety at a time.

To celebrate Seed Week 18-22 March the Gaia Foundation focuses on the work of five coordinators who are supporting the up-skilling of seed savers from the coast to the highlands, and forging critical connections with grain growers, seed producers and seed banks.

In Wales, coordinator Katie Hastings tells of the 10 rare oat varieties, some of them Welsh landraces, that will be taken out of the genebanks and grown on a farm in Pembrokeshire. Whilst in Scotland, Maria Scholten shares news of the crofter-to-crofter knowledge transfer she is supporting amongst the crofters of Uist in the western isles.

The week of celebration is dedicated to Seeds Share founder Esiah Levy, who died in February 2019, at the age of just 33. Filmmaker Jason Taylor worked with Gaia to make a short film about Esiah at the end of last year, with the hope that it inspires others to follow in Esiah's footsteps and save, share and sow seed.
---
19/03/2019
Share
Get updates