Over 600 Londoners take part in the Big Dig
On 22 April, 48 school and community gardens across London welcomed volunteers for a great day outdoors. From pocket gardens in Islington, to a community farm in Sutton, the day was a huge success for bringing neighbours together and improving the local environment.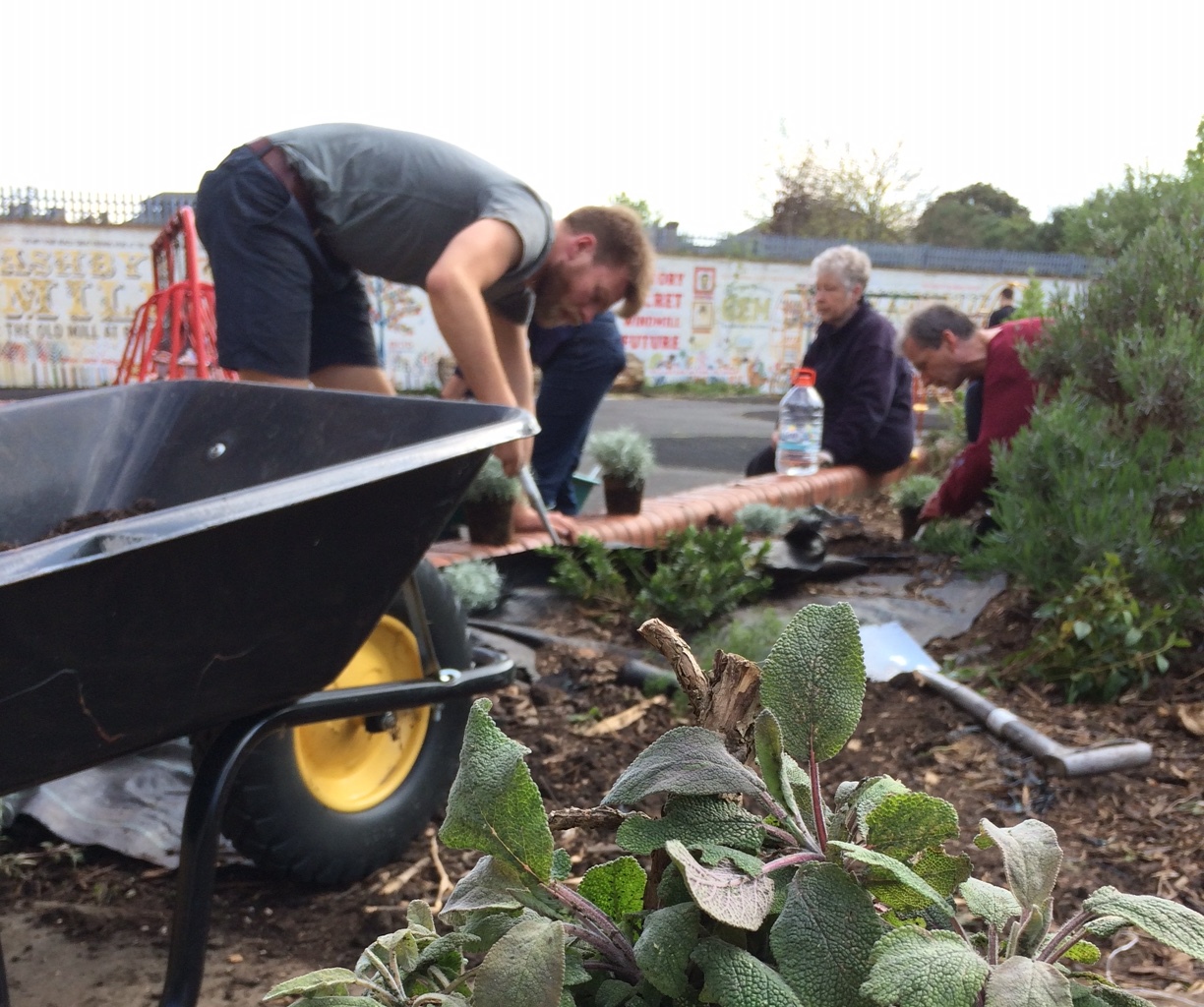 Organised by London's largest food growing network, Capital Growth, this was the sixth annual Big Dig in London. The aim of the event is to kick-off the new growing season each year, and to invite new volunteers to give it a go in their local garden.
"It gave the garden a big boost because it not only encouraged our current gardeners to get into the garden but also brought new local people in - people keen to get involved. It was a great, friendly atmosphere which got people talking to each other and enjoying being outdoors," described Kate Poland of Cordwainer's Garden, Hackney.
For many gardens, the day is a chance to tackle new big projects with many helping hands, whether building a pond or planting out beds. It's also an opportunity for groups to promote their work more widely to new audiences and network with other local initiatives.
"Our Big Dig was very successful; so much so that we completed our list of jobs and even moved onto our wishlist! We attracted new volunteers who are keen to learn new skills and return for future working parties in the garden. The garden has more wildlife friendly sites - a stumpery for insect and new bed of wildflower seeds sown - and we widened our range of crops which we can hopefully share with the community in time. Lots of tea and cake consumed and we also promoted other local food related initiatives'" says Karen Essen of Greenway Avenue Community Play Garden, Walthamstow.
Maddie Guerlain, coordinator of Capital Growth, spent the day visiting four different gardens that were open on the day, "Each site is so unique, from Living Under One Sun's allotments next to the canal in Tottenham, to the permablitz crew at Cecil Sharp House. The Big Dig shows how much people care about the communities they live in, and the dedication of garden volunteers across London. There is always a friendly face to welcome new visitors and getting involved is one of the best ways to get outside, learn new skills and grow your own food!"
Read more about Capital Growth and how to volunteer in London community gardens.
---
05/05/2017
Share
Get updates