Officially the hottest Big Dig on record!
Saturday 22 April saw 41 edible gardens from 22 London Boroughs participating in the Big Dig, Capital Growth's London-wide community growing day, with the temperature reaching a whopping 25°C.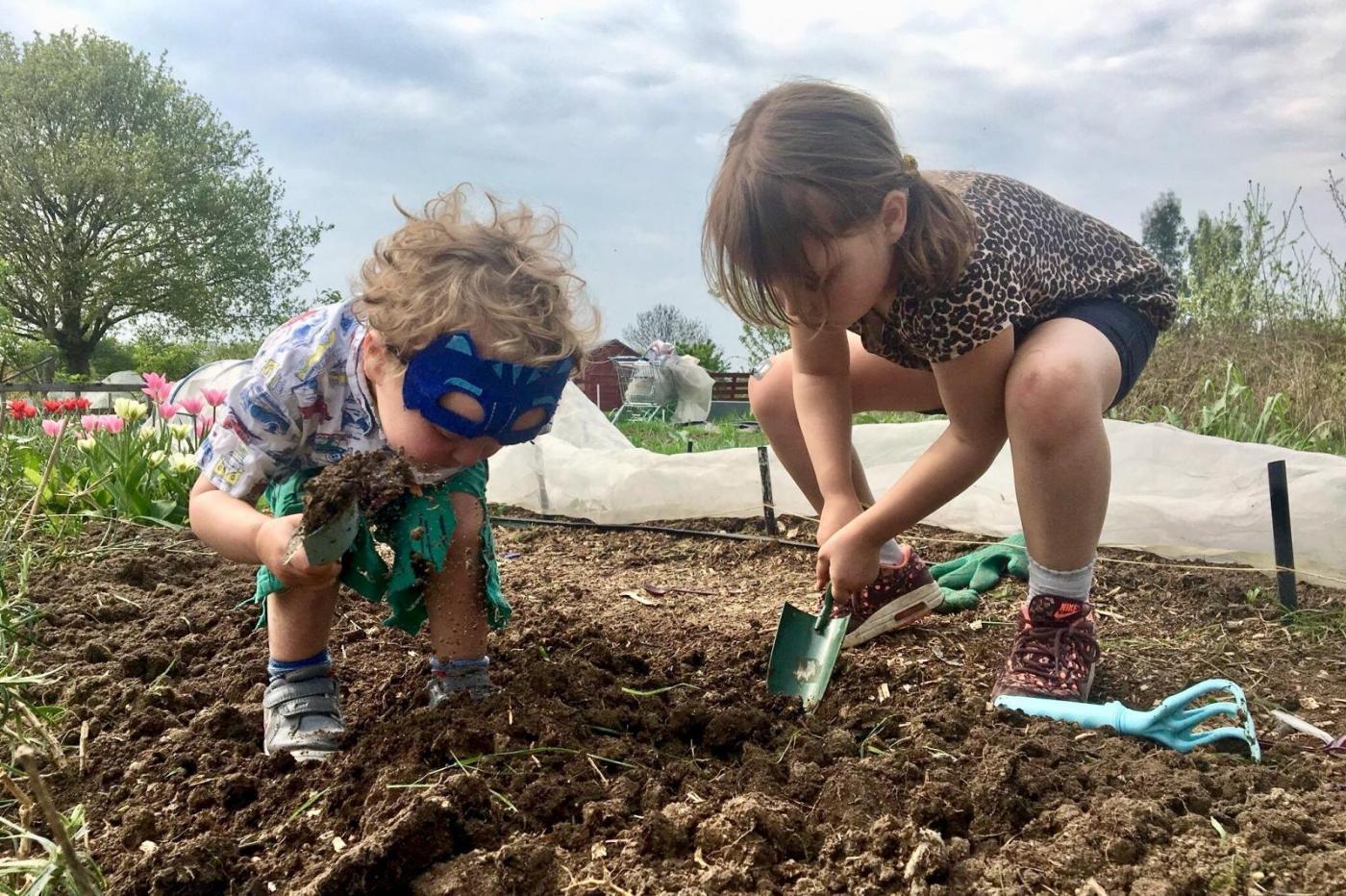 Born to Dig - Photo credit & competition winner: Miles Willis
Over 600 people got stuck in on the day, with estimates that over 1000 Londoners were involved in growing food together. What was even more encouraging for the gardens was that over half of those who volunteered were first time visitors.
The Big Dig attracts a range of different growing spaces, from allotments to schools, orchards and even 'no dig' gardens. Many of the gardens involved, have used the day to launch their spaces. Gardens such as Christchurch School Community Garden, Fiona Machen from the school commented "The Big Dig really put our garden on the map. It was our launch event and will be one of our major events in the season each year. A real crowd-pleaser after the colder weather relents each year."
Chris Speirs, Capital Growth's coordinator, visited a number of gardens for his first ever Big Dig. "What struck me most" commented Chris, "was the friendly welcome, the community feel created by the diversity of people digging in together and the passion I saw everywhere for community growing. I met such an inspiring bunch of people and learned so much about gardening and about community life too."
Contrary to the name, Big Dig is not only about digging. In fact, some of the gardens, such as Big Dig regulars, Maryon Park Community Food Growing Garden, who pulled in an amazing 146 people on the day to get stuck in to their organic 'no dig' approach to growing.
Karen Esson of Greenway Avenue Community Play Garden in Walthamstow commented "The Big Dig 2018 proved to be a wonderful opportunity to engage the local community promoting the beauty of growing, sowing and working together to make a peaceful haven and share skills."
Find your local community garden on the Capital Growth map
---
15/05/2018
Share
Get updates