Over 300 Londoners learn more about urban food growing
Capital Growth successfully runs over 30 food growing sessions, involving over 300 people across the city from March to October 2016.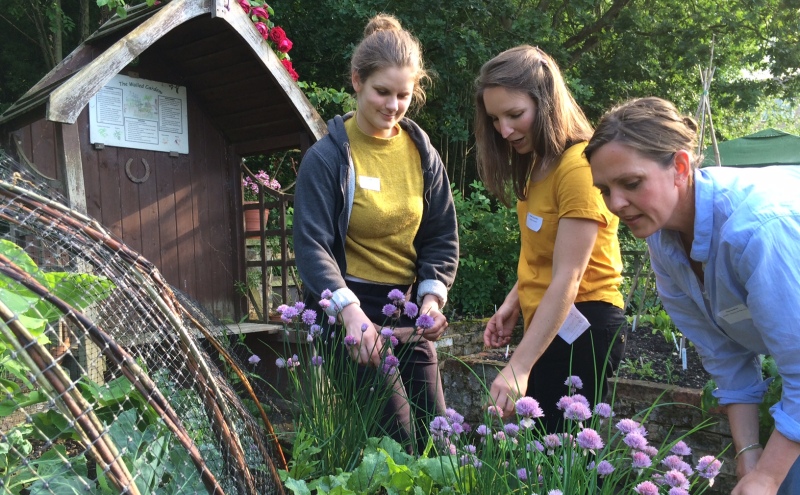 As its seventh season of training draws to a close, the Capital Growth team has completed another successful year of training, to help people learn more about how to grow their own food in the city. Topics have covered growing organicly, urban foraging, natural pest control, preserving, and selling your produce and have been run from the flagship Allotment Garden site, in the Regent's Park as well as five new London Grows hub gardens in different boroughs.
Feedback has been overwhelmingly positive, with over two thirds finding it very useful for them and their project. All sessions were held in London based community gardens, with hands-on learning available in each session. As one attended noted their favourite part was the "practical aspect that you can't get from books, scent, taste, etc. [and the] social aspect."
Many sessions are introductory for people new to growing, with beginner workshops on aquaponics, permaculture and seed saving proving very popular. Sessions specifically developed for teachers and those working with children were also well attendedincluding mindfulness in the garden with children and using food growing in the curriculum.
Ideas for the 2017 food growing calendar are now being developed so get in touch with ideas or sign up to the Capital Growth newsletter to hear about them in the new year.
Capital Growth training is funded by City Bridge Trust and the Mayor of London.
---
14/11/2016
Share
Get updates