Community food growing continues to gain support from London's councils
The Good Food for London league table published by London Food Link last week, showed councils are continuing to support food growing across the capital.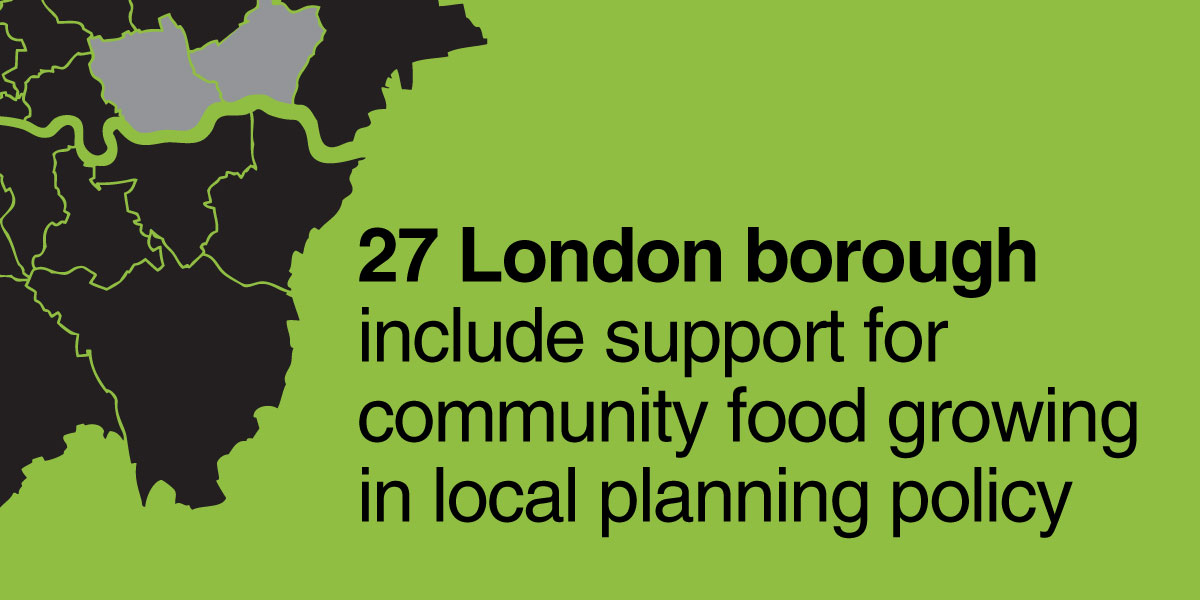 Now in its seventh year of publication, the Good Food for London report, which covers 11 different measures including food growing, found more councils undertaking actions to help their residents grow food, including 26 signing up to Capital Growth, 27 supporting food growing within local planning documents and 30 involved in Food Growing Schools London. This shows an increase on all three of these measures, up form 20, 28 and 22 respectively.
Across the full set of measures the Royal Borough of Greenwich led the table, closely followed by the London Boroughs of Islington and Tower Hamlets. Brent and Southwark are recognised for having improved the most since 2016. This year the report is accompanied by an interactive website where you can look at how your borough performs over time and against other areas.
Maddie Guerlain, author of Good Food for London commented, "We're pleased that this year saw more councils taking steps to support school and community food growing, gain Unicef Baby Friendly accreditation, become London Living Wage employers and improve the food served in schools. There has also been a concerted effort by councils to protect children's centres during drastic budget cuts."
The report is also accompanied by a sister report, Beyond the Food Bank, which assesses how boroughs are tackling the complex issues behind food poverty, Islington reached the top of the table, followed by Lambeth and Greenwich. But worryingly a third of London boroughs were unable to provide information on how they are tackling food poverty, at a time when 37% of London children are living in poverty.
Download Good Food for London 2017
Take a look at the interactive maps
For more on using the planning system to support community food growing see https://www.sustainweb.org/planning/
---
16/10/2017
Share
Get updates