A Trio of Awards for St Luke's Community Centre
St Luke's Community Centre is celebrating an impressive trio of gardening accolades for their volunteer-maintained gardens.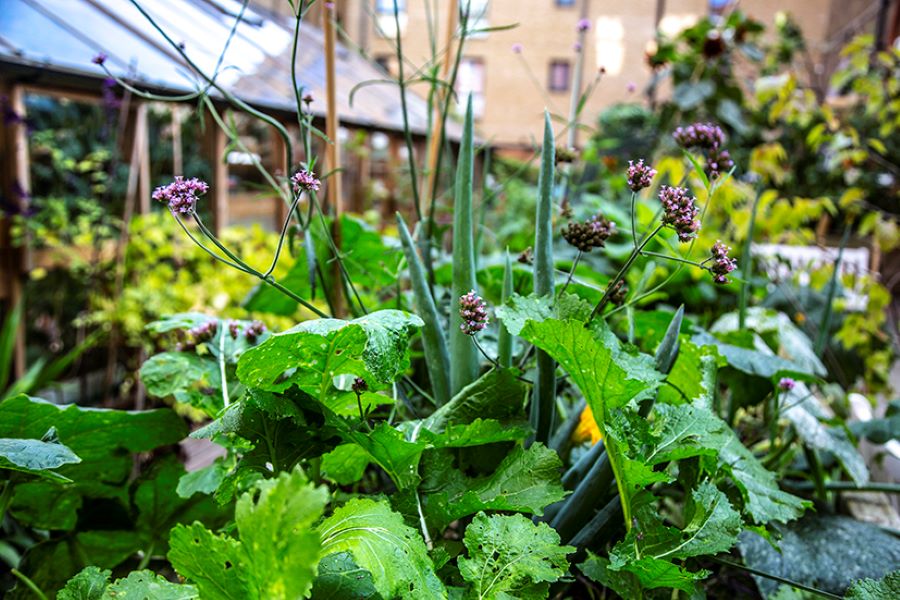 St Luke's Community Centre
The people of Central Street have something to celebrate this month as St Lukes Community Centre have picked up a Gold Award in the Islington in Bloom Competition, a Gold Award for London in Bloom 2019 and an Outstanding in Britain in Bloom – It's Your Neighbourhood.
Poppy Fishman, Community Gardening Manager at St Luke's says:
"We're thrilled with our awards, and it's thanks to our volunteer gardening groups that keep our green areas thriving. They're friendly, social groups, and we always welcome new faces. You don't need any experience, just come along and enjoy the benefits of gardening all year round."
The gardening groups meet rain or shine on Tuesday and Thursday afternoons, 2-4pm. Together, they nurture all the green spaces at St Luke's - the Edible Yard food growing area, the woodland garden and the terrace garden. The Tuesday group maintain the extensive potted flowers and shrubs on the first floor terrace, and the Thursday group work in the Edible Yard, growing and harvesting the organic produce.
The development of the green areas in St Luke's has changed the face of the Centre in the past few years, with fresh produce available for community classes in the Cookery School from the Edible Yard, five hens laying fresh eggs daily and beautiful flowers and greenery around the Centre. There have also been several initiatives out in the community, improving other green spaces in the Borough.
---
If you fancy getting involved check out their website and also the Big Dig map for community gardens across the UK.
---
15/10/2019
Share
Get updates