London goes wild for urban food
London's fifth annual Urban Food Fortnight kicks off this Friday marking the start of 17 days of feasting on the fabulous food grown, made, cooked, saved and foraged in the capital.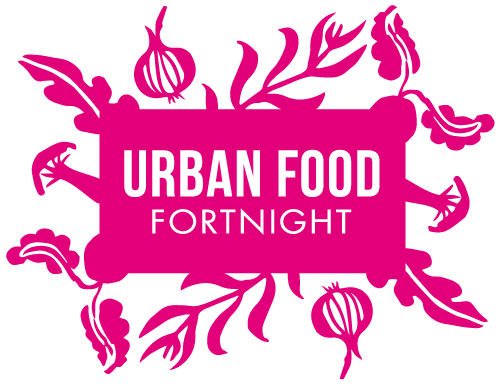 From 9 to 25 September, Londoners are invited to tuck into a feast of activities including a Disco Soup at the Skip Garden, where music lovers 'chop to the beat', making soup from food saved from the scrap heap by charity Plan Zheroes. Or you can join Hackney Herbalists enjoying a Drunken Herbalers evening at the Dalston Bee Garden, while lovers of all things pickled can make their own at Pop up Kimchi at The Table Café. Those curious about wild food can join Crayfish Bob's annual Crawfish Boil and late night Gumbo party or get foraging down in Peckham at the Urban Harvest Feast, which happens simultaneously across 15 food gardens on Saturday 17 September.
More highlights of the fortnight include:
Urban Cocktails with the Midnight Apothecary on the roof garden at the Brunel Museum.
The London Grows moveable feast at Global Generation's Skip Garden in King's Cross, where you will dine from cheeses made in Tottenham, salads from the skips and even London wine.
Dine Local To London with Oliver Rowe at the London Cooking Project in Battersea.
Stop food waste at the Toast Ale Brew, where you can turn surplus bread into beer.
Harvest Stomp, a free community festival taking place in the Olympic Park.
Dinner with a difference as Foodisms bring their Barcelona event, the Urban Food Challenge, to East London.
The People's Food Fair taken place in Waltham Forest including a local beer and cider festival, veggie and vegan food and live music.
On 21 September, the Mayor of London Sadiq Khan will attend an invitation-only event at Borough Market to announce the winners of the third Urban Food Awards, with categories ranging from London Leaves to Sustainable Street Food.
A one off chance to hear five inspirational speakers at 5x15 Urban Food special at Farmopolis, including writer Bee Wilson, Co-founder of Leon Henry Dimbleby and pirate ancestor and founder of Pestival Bridget Nicholls!
"Urban Food Fortnight celebrates the people who work hard all year to grow salads in Hackney, make cheese in Tottenham, tomatoes in Dagenham, brew beer in Brixton and save perfectly edible food from going to landfill," explains London Food Link's Clare Gilbert.
Urban Food Fortnight is the brainchild of London Food Link, the voice of good food in the capital. Each year, it sees thousands of Londoners taking part in myriad events across the capital, with a particular focus on its sister network - Capital Growth – which connects food growing gardens across London, including around a dozen urban farms. It gives people a chance to sample ultra-local menus at places ranging from high end restaurants like Mews of Mayfair, or their favourite local spot such as Poco on Broadway Market. The event is run in partnership with Grub Club and the SRA.

Find details of these and more events, plus how to register your own event, at www.urbanfoodfortnight.org
@londonfoodlink #UFF2016
**ENDS**

For more information please contact Sarah Williams on 02070650902 or sarah@sustainweb.org
Notes to editors
Urban Food Fortnight is organised by London Food Link - an independent network of people, businesses and organisations that promote and campaign for good food in the city. The event has run annually since 2012. www.urbanfoodfortnight.org @londonfoodlink #UFF2016

Capital Growth is a London Food Link project, set up in 2008 to provide help to Londoners wanting to set up food growing spaces. Capital Growth provides its 2,000+ members with training and advice and has been supporting growing spaces that want to sell some of their London grown produce, as well as around a dozen urban farms across the capital. www.capitalgrowth.org @capital_growth

London Food Link is part of the food and farming charity Sustain. www.sustainweb.org

More details on above events:
To celebrate Urban Food Fortnight, Crayfish Bob is again offering his celebrated Crawfish Boil, rated by Metro newspaper as one of the top 10 things not to miss in London last summer. Gorge on succulent crayfish and great music until late. Great party. Great value. A rare event. Get in quick!

The Urban Harvest Feast, 17 September, gardens across the capital expected to take part and invite Londoners to get a taste for their edible garden. www.capitalgrowth.org/events/opengardens/

Midnight Apothecary is a roof garden botanical cocktail bar offering campfire cocktails in the heart of the city. Using ingredients grown in their garden or foraged close by, they offer delectable seasonal libations around a campfire. Sizzling hot food is provided down on the terrace.

Global Generation's 'London Grows' Moveable Feast, 22 September at the King's Cross Skip Garden. They are holding several events during the fortnight including collaborations with the Urban Cordial Company, and a twilight gardening and dining club on 21 September.

Local to London: An Urban Food Fortnight Feast, 15 September, is one of a series of pop ups that chef Oliver Rowe hosts at London Cooking Project in Battersea. The collaboration launched during last year's Urban Food Fortnight

Toast Ale turns surplus bread into a pale ale. Originally brewed at Hackney Brewery, before relocating to Yorkshire, they are returning to London for a community brew at the Temple Brew House on 21 September.

The Harvest Stomp, 25 September, is a community festival celebrating those who Make, Grow and Do in the Capital in the Queen Elizabeth Olympic Park.

Foodisms' Urban Food Challenge, 24 & 25 September, is a walking treasure hunt that guides participants through playful challenges led by local sustainable food initiatives to present their work and hand over the clues to their next stop. The hunt eventually leads all participants to a lunch prepared by Norman Loves at a top secret location.

Poco's Meet the Producer, 12 September will also include talks from community fish box-ers SoleShare, and Sustainable Fish Cities, Sustain's campaign to protect precious marine environments and fishing livelihoods, and call for fish to be bought from sustainable sources. www.sustainweb.org/sustainablefishcity/

The Urban Food Awards are the annual celebration of the best of London's local larder. They recognise fantastic food and drink grown and made across the capital's boroughs, and the small, community-focused producers behind them, run this year by The Mayor of London's Food Team, London Food Link and Borough Market. www.sustainweb.org/londonfoodlink/awards/
---
07/09/2016
Share
Get updates