Irrigation for community gardens
Join us with grower Jack Astbury for an online session on Tuesday 1 November, 5.30-7pm, about the ins & outs of irrigation for community gardens.
1 Nov 2022 17:3019:00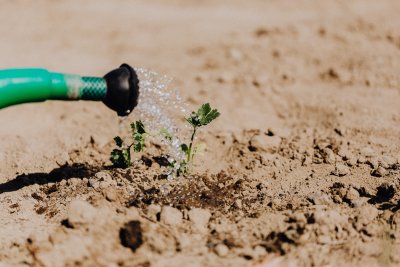 Irrigation systems help increase water efficiency. Copyright: Karolina Grabowska
This online training session aims to give gardeners the theory and confidence needed to design and fit an automated water irrigation system in a garden. The session will explain the essential components of an irrigation system and how to use pressure and flow readings to design and install a water efficient system. Participants will be guided to design and draw an irrigation system of their own and are encouraged to bring a real life example. Please have a pen and paper at hand!
Trainer bio
With a background in ecology and conservation, Jack Astbury started Urban Organic in 2015 to help London become a cleaner greener city by creating outstanding edible gardens and green-spaces.
Share
Get updates
Support our work
Your donation will help communities grow more food in gardens across London.
Capital Growth is a project of Sustain: the alliance for better food and farming.