Grow Well, Feel Well
2:00 - 7:30pm, Wednesday 5 July
Cecil Sharp House, NW1 7AY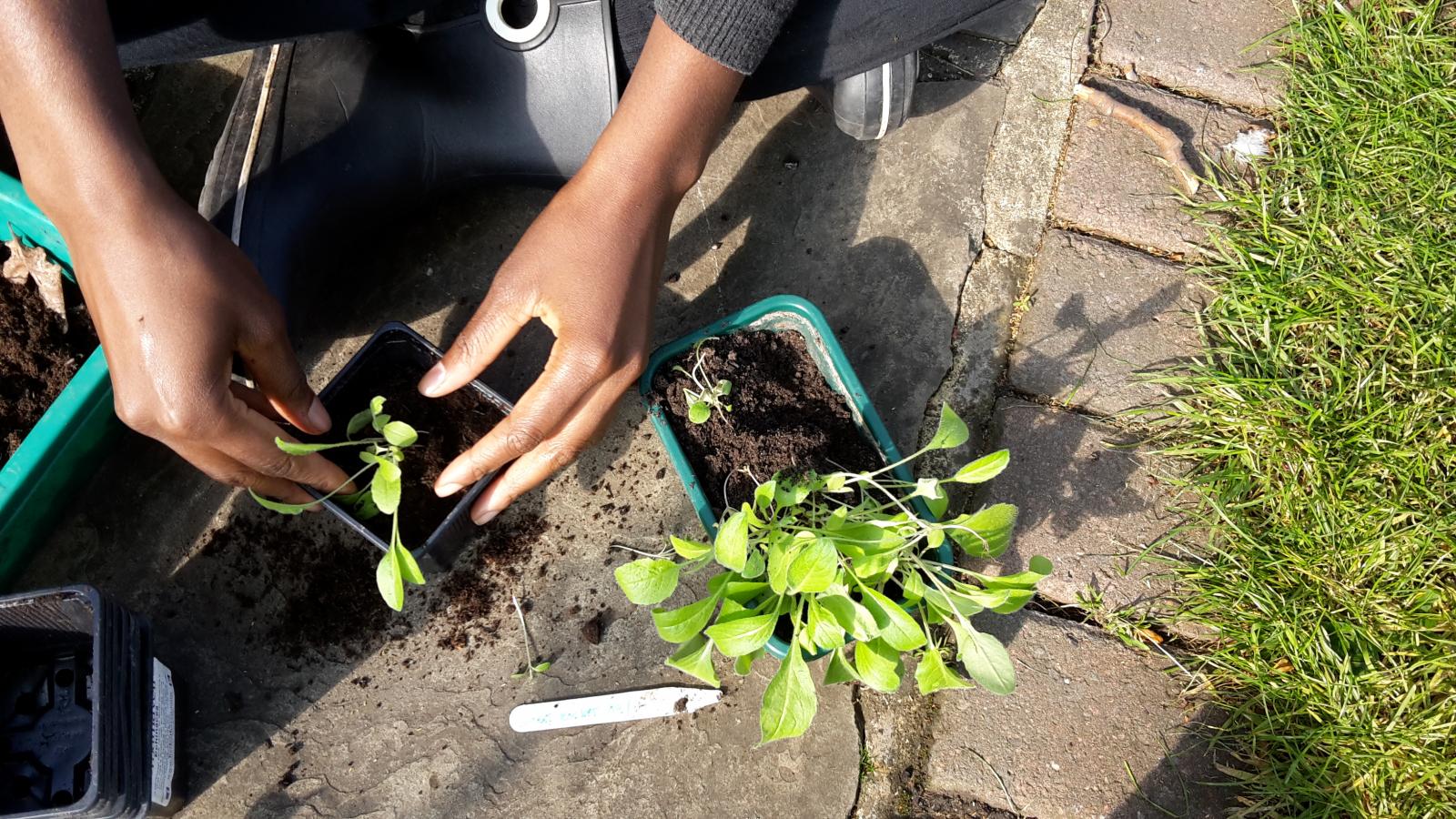 Join us for an afternoon of workshops, speakers and networking to learn more about health, well-being and growing food in the city. Capital Growth's summer network event will cover a variety of topics suited for community organisers, home growers, support workers and anyone interesting in urban agriculture.
Speakers will include Brighton & Hove Food Partnership and attendees can choose two workshops to take part in, with topics such as mindfulness, garden design for accessibility, demonstrating a project's impact, social and therapeutic horticulture, GardenFit and growing nutrient rich plants. There will also be time to meet other growers and enjoy light refreshments in the garden.
Book tickets to Grow Well, Feel Well
Programme
2:00 Explore the Cecil Sharp House permaculture garden and enjoy a cup of tea

2:30 Welcome and keynote speakers

Beyond the hedgerow: Creating inclusive community gardens in Brighton & Hove (Jess Crocker, Harvest Manager, Brighton & Hove Food Partnership)
Growing food on prescription: Growing Health and opportunities in social prescribing and commissioning (Sarah Williams, Programme Director, Sustain)


3:30 Choose a workshop

Garden Fit: Improve fitness and avoid injury in the garden (Ida Fabrizio, The Castle Garden)
Doing it and proving it works: How to effectively demonstrate a project's impact (Jess Crocker, Brighton & Hove Food Partnership)
Garden design for health and wellbeing (Tracey Brownlow, Trust Links)


5:00 Choose a second workshop

Practicing mindfulness in the garden (Julie Henley-Wilkinson)
Growing nutrient rich edible perennials (Susannah Hall and Kayode Olafimihan, London Permaculture Network)
Therapeutic horticulture: Gardening for positive mental health (Tom Gallagher, Sydenham Garden)


6:15 Catch up on community news, meet other growers and snack on vegetarian light bites
Workshop registration will be open closer to the date on a first come, first served basis. Tickets are available via Eventbrite.