London's edible gardens celebrate the 10th annual Urban Harvest
The edible autumn open day, Urban Harvest has been running since 2010 and is organised through London's food growing network, Capital Growth which helps over 3100 edible gardens and demonstrates how much food is being grown within London's urban gardens.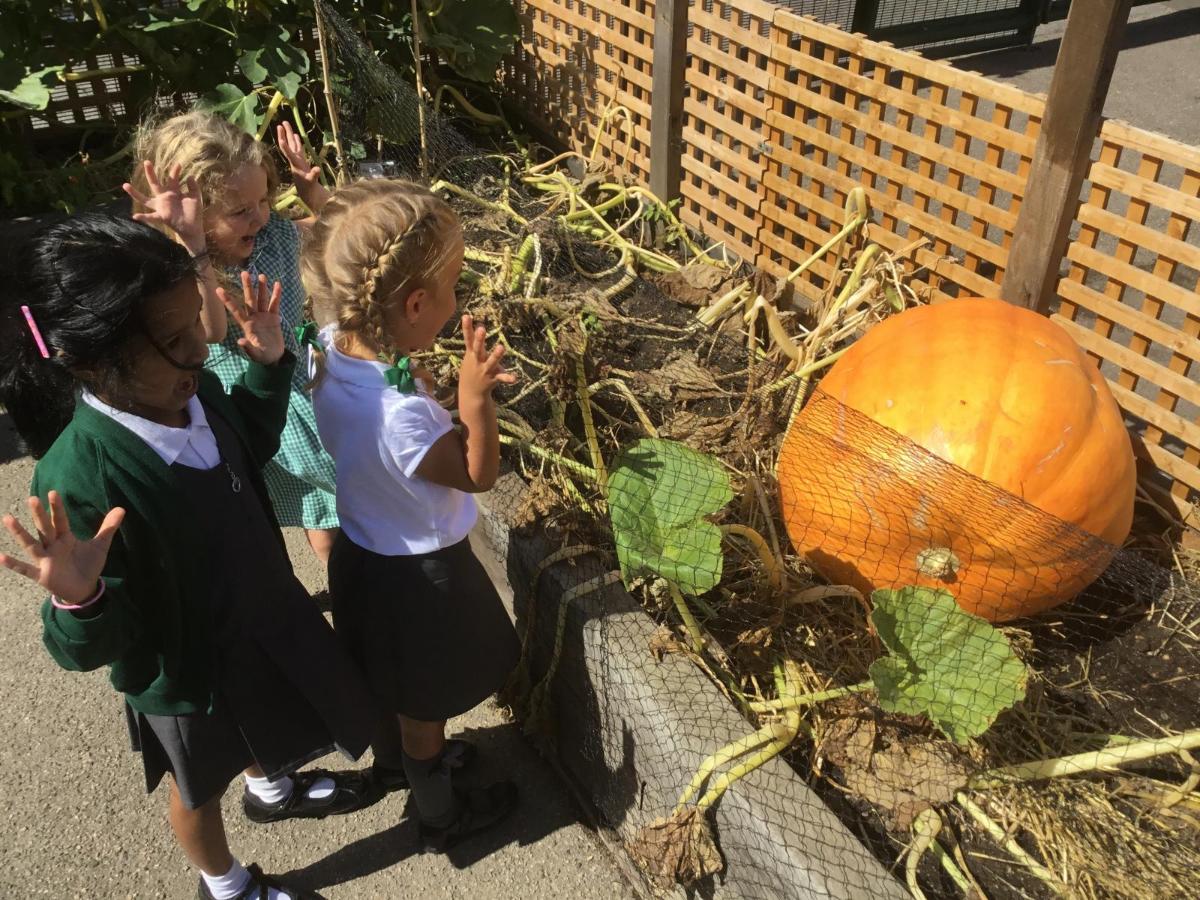 Credit: Snaresbrook Primary School pupils thrilled to win the prize for heaviest pumpkin in our Urban Harvest competition.
Between 19 September and 6 October, 25 gardens across London opened their doors to more than 1,500 volunteers and members of the public for Capital Growth's 10th annual Urban Harvest.
The gardens celebrated the variety of food grown in urban areas through a range of harvest activities, hands-on workshops and tours. Over 33 events were held and festivities included:
Gardens across the capital received a surge of new visitors during the Urban Harvest with over half of those who attended never having visited the garden before. Such a high turnout was welcomed by the gardens and Rainbow Grow say that opening their doors for the Urban Harvest is "really nice" as you "have new people visit the garden who otherwise would not have been there". The Community Plot at Whetstone Stray Allotment explain that their vegetable harvest and soup sharing event enabled everyone to learn that "veg they might throw away is tasty and good".
Capital Growth ran a range of competitions throughout the Urban Harvest and received a range of fabulous entries. The winner of the Best Photo competition was The Community Garden at Christchurch Primary School.
Snaresbrook Primary School beat out the competition to win the Heaviest Pumpkin competition, and Maryon Park Community Garden's Family Forest School workshop won them the Most Enterprising Activity competition. Check out our Twitter page for more photos of the winners.
Thanks to everyone who took part in this year's Urban Harvest!
---
23/10/2019
Share
Get updates