Urban Harvest 2021
Between 23-29 September, we invited gardens across London to open their doors to volunteers and members of the public for Capital Growth's 12th annual Urban Harvest.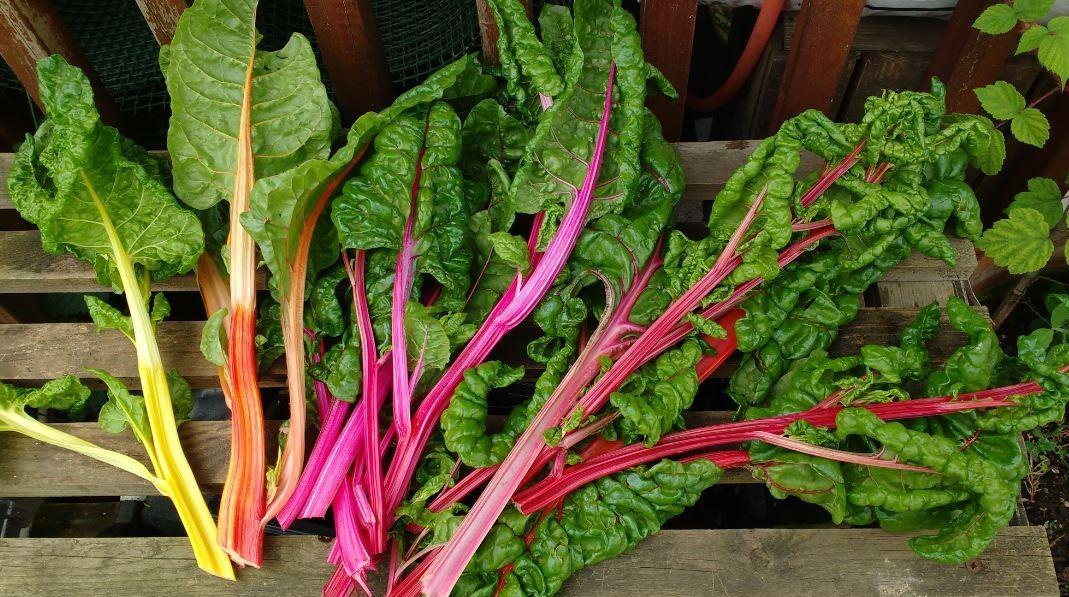 Credit: Julie Smith
Between 23-29 September, Capital Growth's 12th annual Urban Harvest initiative helped gardens celebrate the wonderful food grown in urban areas, and the diversity of people involved, through seed swaps, harvest activities, hands-on workshops and more.
The Urban Harvest is a great way to come together and celebrate the harvest with your existing volunteers, as well as opening your garden to new visitors and volunteers.
We're thoroughly enjoyed joining gardens across the network to welcome new visitors and showcase the benefits of community food growing, from health and wellbeing to creating more community and climate resilience.
Find your local garden
"Pumpkins are getting heavier, tomatoes are ripening and peas can still be eaten fresh from the pod – September is the season of abundant harvest and a perfect time to discover what's growing in the city. It's a great way to meet new people, get outside and learn more about all the amazing ways to grow food in urban areas," says Janelle Conn from Capital Growth.
Participating gardens in #UrbanHarvest2021 included:
Surrey Docks Farm, Southwark
Streatham Community Garden, Lambeth
St John's Church Plot, Barnet
Clapham Common Bandstand, Lambeth
Kingston Edible Forest, Kingston Upon Thames
Sunnyside Community Garden, Islington
Canbury Community Garden, Kingston Upon Thames
Harlesden Town Garden, Brent
Kensington Gardens allotment, Kensington & Chelsea
Growhampton, Wandsworth
Carshalton Community Allotment, Sutton
The Lodge Walled Garden, Sutton
The Garden of Earthly Delights, Hackney
Queen Mary Vegetable Allotment, Tower Hamlets
Calthorpe Community Garden, Camden
Salopian Garden, Hounslow
Artification Market Garden, Ealing
Canons Community Garden, Merton
Winners of the #UrbanHarvest2021 competitions
Below are the descriptions of the three categories for this year's Urban Harvest celebrations along with winning and runner up gardens for each:
'Most enterprising activity' - Calthorpe Community Garden won the prize for this category with their immersive workshop on the spiritual and historical journey of corn that included Phaxsi Coca music and tamales making with Cecilia Cruz.
Best 'Harvest Action Shot' - Incredible Edible Barnet won the prize for this category with a great photo of a little one looking for worms in the compost workshop.
Runners up for this category included: Salopian Garden, Streatham Common Community Garden, Edible Rotherhithe, Surrey Docks Farm and Growhampton.
'Heaviest pumpkin or squash' - St. Raphael's Edible Garden of Sufra NW London won the prize for this category with a home-grown pumpkin weighing in at 11,538g.
Brigid at the Community Plot at Whetstone Stray Allotment said their event enabled everyone to learn that "veg they might throw away is tasty and good. We hadn't got around to using the Capital Growth Harvest-o-meter before but having to weigh the pumpkin got us started - we now need to buy scales as we borrowed them on the day."
We already look forward to next year's Urban Harvest celebrations and hope you will join us again then.
Share
Get updates
Menu
Support our work
Your donation will help communities grow more food in gardens across London.
Capital Growth is a project of Sustain: the alliance for better food and farming.