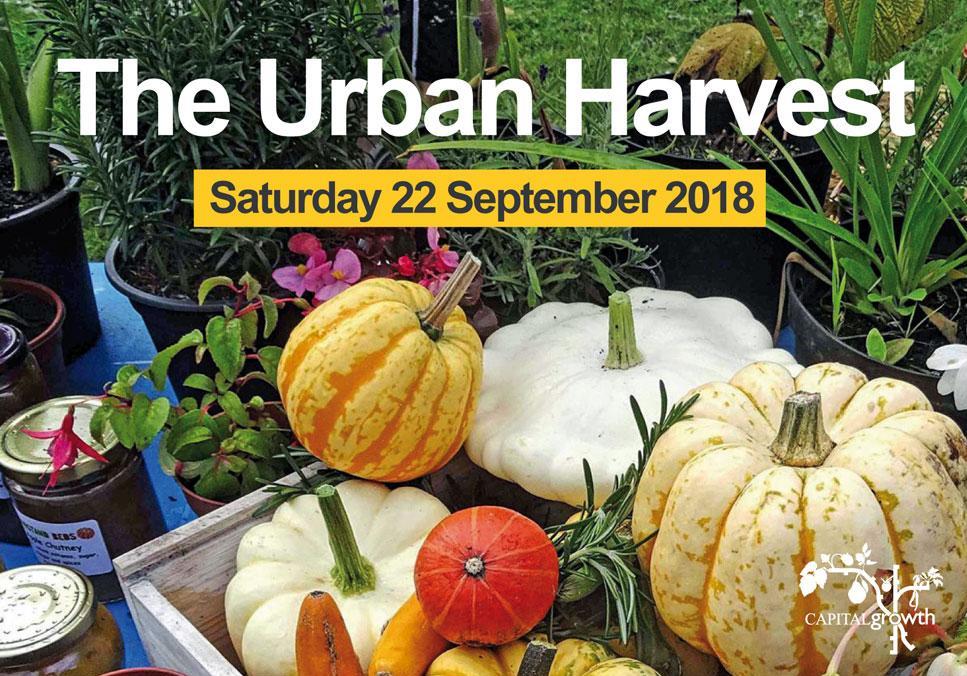 Community gardens across the capital will be open on Saturday 22 September to welcome in visitors and volunteers to take part in garden activities and share the harvest as a community. Sign-up your garden NOW via the Capital Growth Members area. If you are not a Capital Growth member do Join us, there are loads of perks and it's free and easy to sign-up!
Once you've signed up, you can take part in our Urban Harvest competitions to win some amazing prizes;
Best photo: 'Harvest Action Shot': Tweet us @Capital_Growth or email janelle@sustainweb.org your best photos of produce being harvested throughout the day on 22 September. Remember to use the hashtag #UrbanHarvest2018. The winning garden will receive Public Liability Insurance for their garden space paid for by Capital Growth and worth £100 as well as prizes for runners up.
Most visitors on the day: Get your visitors or volunteers to sign-in with the sign-in sheets in the shared Dropbox folder, and share with us by taking a photo or scanning and send to janelle@sustainweb.org by Wed 26th September. There will be £100 cash prize for the winner, and we will pick 2 runners up, at random, to receive a free Capital Growth training place.
Heaviest pumpkin/squash: Weigh your biggest or heaviest pumpkin or squash on the day and enter the information onto the Harvest-ometer (you have until Weds 26th Sept to upload your data). £50 Organic Garden Catalogue voucher for the winner.
Most enterprising activity on the day: Either tweet at us @Capital_Growth with the hashtag #UrbanHarvest2018 or drop Janelle an email by Wed 26th Sept outlining your Urban Harvest enterprising activities and how they engaged visitors or volunteers. Include a photo if possible! Examples of past enterprising activities have been, garden games such as 'guess how many beans in the jar', host a bake sale with treats, savoury items or herbal tea. The winning garden will receive tickets to Kew Gardens for up to 8 people on a day of their choice.
So, sign up to the Urban Harvest, get your garden on the map, and start promoting to new visitors and volunteers for a chance to win one of our amazing competitions!