Growing Culture
Awarded through the National Lottery Heritage Fund, the project will engage over 200 people to explore the heritage of our movement and create a picture of the history of food growing in London, while building a vision for the future.
Every London Borough was once surrounded by vegetable gardens to feed the urban population. In WWII, 'Dig for Victory' urged people to grow food for the war effort, with open spaces reclaimed as allotments, from domestic gardens to public parks – even the Tower of London lawn. In modern times, we have our own victories to win, on obesity, climate change, mental health and social cohesion – for which community food growing offers many delicious and sociable solutions.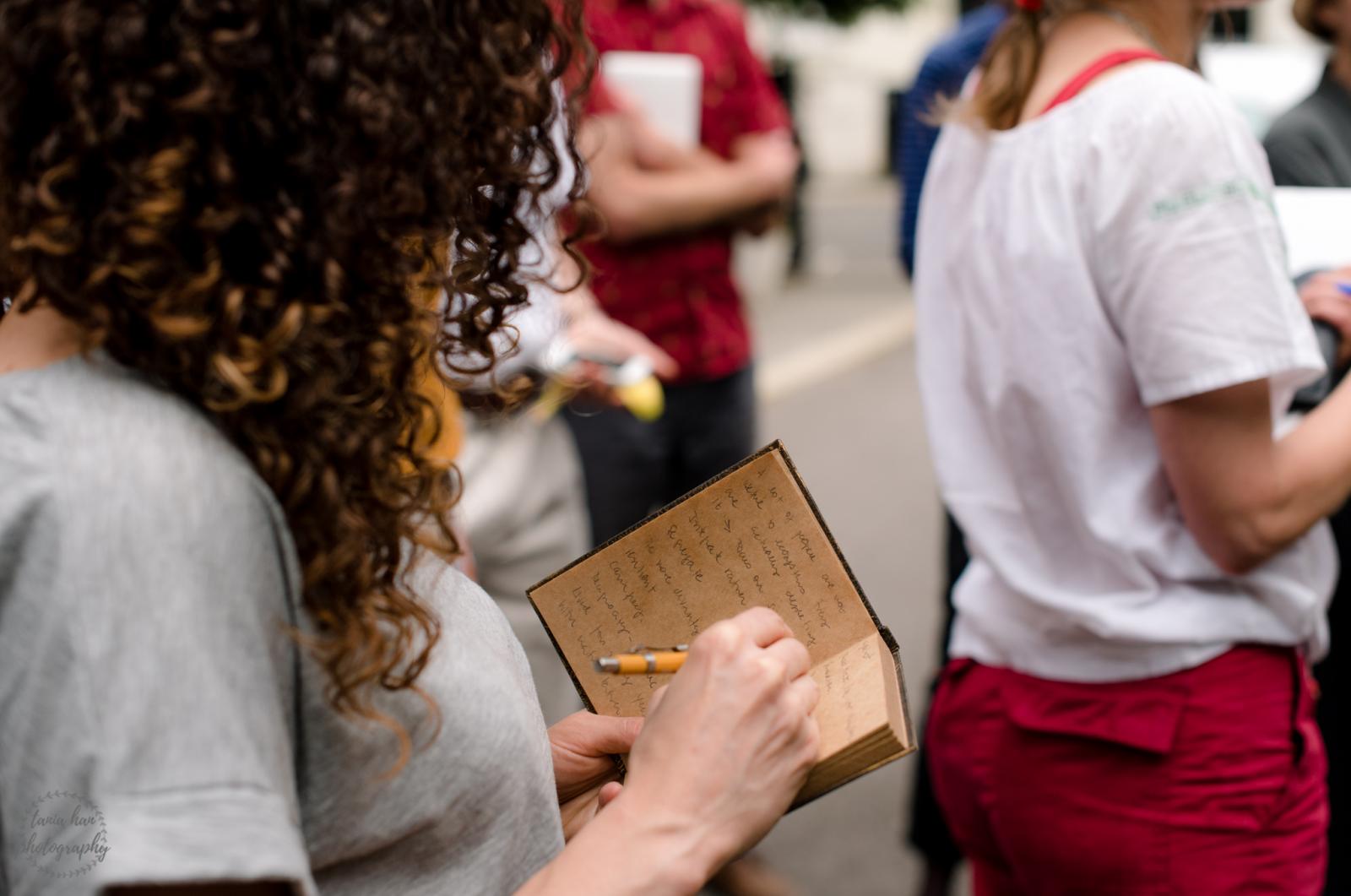 What will we be doing?
We will run workshops and events, including:
• Workshops with schools, engaging pupils to grow heritage crops and explore and share London's food growing history through research and interviews with older growers to be shared at our events, placed in national archives, and on our website.
• Introductory workshops for Growing Culture volunteers to provide them with skills to record oral history, research and share learning about food growing heritage.
• Heritage visits with the Growing Culture volunteers: 2 visits to growing sites to collect information and history about that site, and 2 research-based to RHS Lindley Library and to Valence House to collect information about the history of food growing in London.
• Local heritage events/workshops, in partnership with community garden hubs engaging 40 people to share memories of food growing, through storytelling, maps, photos, records and growing of heritage variety crops or sharing a meal.
• Growing Culture specific Capital Growth training sessions as part of our general programme, e.g., growing your own herbal remedies, traditional preservation methods, seed saving, the art of dying fabric using natural garden plants.
• A networking and final celebration event at the Allotment in Kensington Gardens on Sunday 15th September 2019, part of the Urban Harvest month.
We will also create an online resource to share information on food growing and biodiversity heritage, and templates for engaging local communities.
Want to get involved?
If you would like to;
learn about and research the food growing history and heritage of London
learn new skills to discover food growing heritage including how to research, share and engage others in discussion
attend free training including 'An Introduction to Oral History' as well as other Capital Growth training courses
interview and collect oral histories from gardeners and growers across London who have a food growing story to tell
take part in heritage visits to some fascinating places including RHS Lindley Library, Valence House and The Regent's Park Allotment Garden to collect information and materials on food growing heritage
work with schools to deliver heritage crop workshops
have an enjoyable time, feel more confident and knowledgeable in researching and discussing heritage
meet new people and volunteer your time to a really exciting project.
If you're interested please download and complete a short application form to express your interest and tell us a bit more about yourself. Completed applications to be sent to janelle@sustainweb.org by Tuesday 9th April 2019 at 5pm.
Join the Capital Growth email list
Hear about events, training and news from London's largest food growing network.
Join us