Growing Connections
Growing Connections, a guide to age-friendly, inclusive and welcoming community gardens.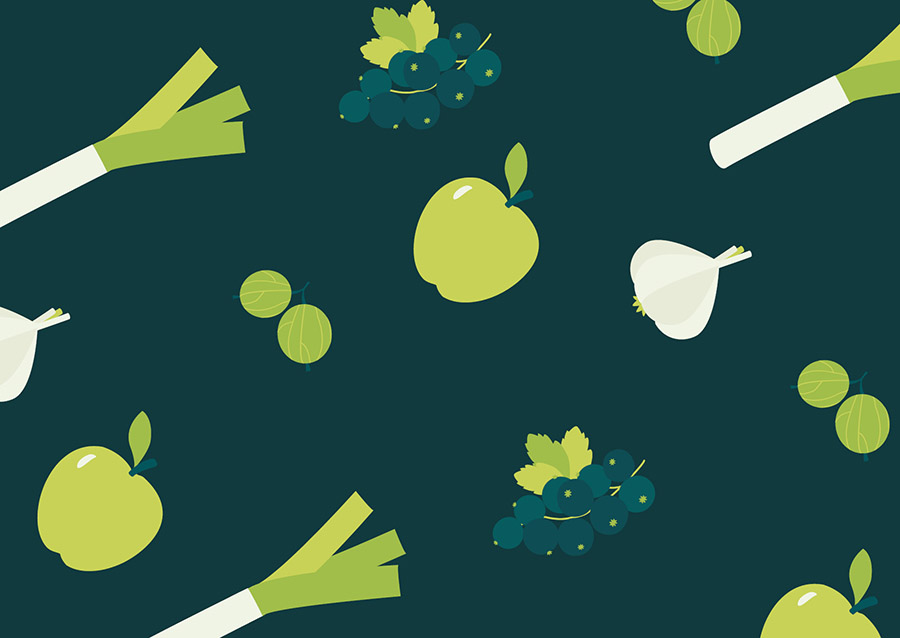 Age-friendly and inclusive volunteering.
During 2019 we worked with a number of our community gardens and food growing projects to facilitate, collate and share best practice across the network and beyond in relation to age-friendly and inclusive gardening.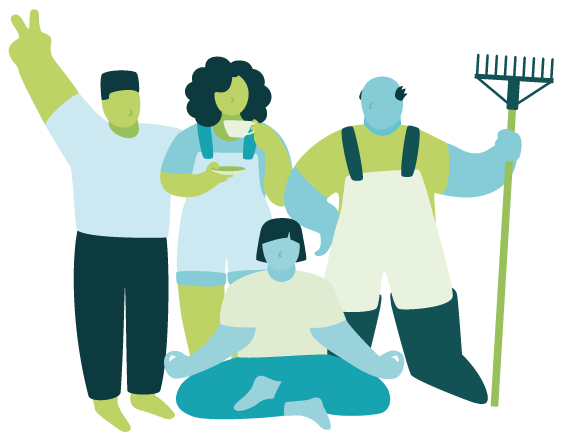 "Everyone belongs outside."
This involved:
working with a group of gardens delivering good practice
buddying these with local projects
recruiting a team of community leaders to form a Community Garden Group.
The group met through 2019 to explore; positive and negative volunteering experiences; the barriers to people getting involved and the principles to age-friendly and inclusive volunteering.
The project has resulted in:
The Growing Connections Guide to an inclusive and welcoming community garden summarises some of the best practice and practical tips from over 20 Community Gardens.
A tool to self-review community projects' inclusivity,designed to be used by community groups to baseline and monitor their progress and groups might want to consider completing with their management team, at their AGM and, or, with their volunteers.
A short film to watch and share.
---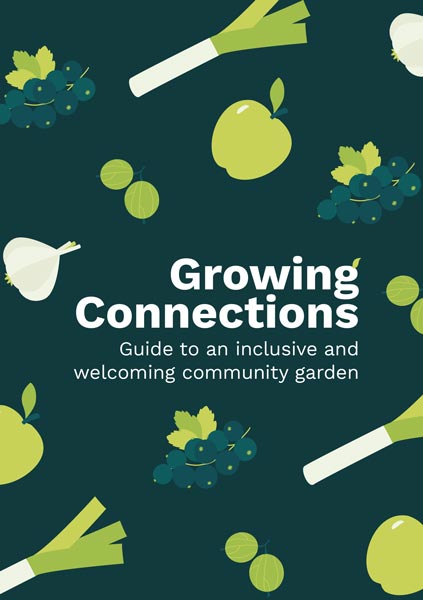 Download the guide including the self review
This work was funded by the Centre for Ageing Better and DCMS through the Age-friendly and inclusive volunteering programme.
---
Growing Connections core values
Be welcoming in everything you do
Create a culture of care & respect
Recognise that inclusivity does not mean your garden has to be perfect
And listen and be open to feedback
"Gardening is good for the soul, you get completely lost in a garden and you can spend hours outside."
To find out how you could benefit and grow from volunteering in a Community Garden, check out these wonderful messages from some of those already involved in the videos below.
Ready to connect with your Community Garden? You can find your nearest project in London or across the UK through our Good to Grow network.
Please also read our Covid-19 Update
Acknowledgements
Sustain would like to thank our funders, all the incredible people who volunteered their time and our inspirational partners:
This guide has been developed with funding from the Centre for Ageing Better and the Department for Digital, Culture, Media & Sport, with the aim to make volunteering more age-friendly and inclusive, especially of people less likely to participate. Ageing Better is funded by an endowment from the National Lottery Community Fund.
Sustain has made every effort to ensure that the information in this publication was accurate when published. Sustain and its funders take no responsibility for the subsequent use of this information, nor for any errors or omissions may it contain.
Animation:
All-in-one, Growing Connections - Community Garden Benefits:
Angela / Community Garden Benefits:
Barbara / Community Garden Benefits:
Hilary / Community Garden Benefits
Vivian / Community Garden Benefits
Share
Get updates