Community Harvest
Community Harvest is Capital Growth's new initiative providing community food gardens the tools, materials and advice to grow more food for your local community.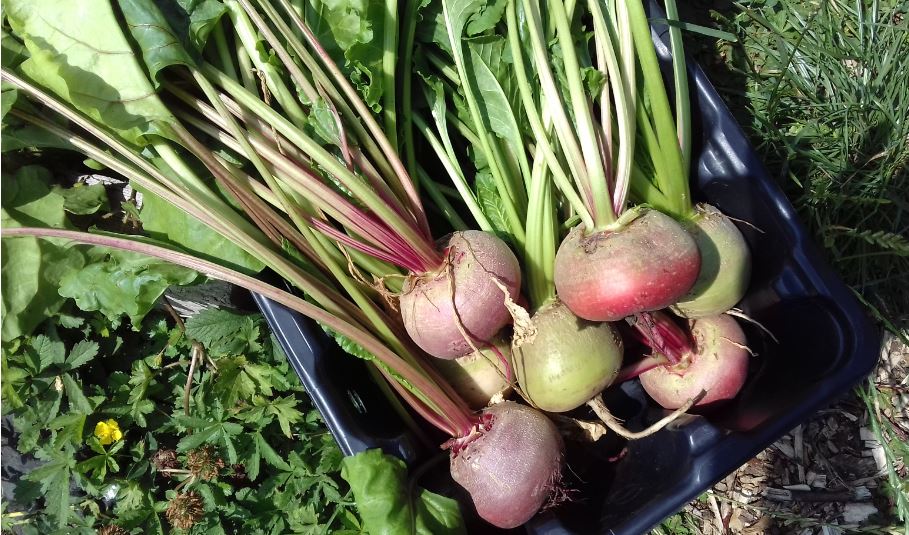 Community Harvest was created in response to community food gardens, who expressed enthusiasm to grow more food to donate to people living in their neighbourhoods, particularly those who need it the most.
Project Participants
We now have 50 gardens across London (as well as a few from Manchester and Reading) signed up who want to grow food, or are already growing, for others. We are offering materials, training, 1-2-1 advice and help to connect gardens and growers with people that can benefit most from the food.
The gardens are part of an amazing collective of community gardens showing how much food we can contribute to our communities.
Applications are now closed for Community Harvest. Please contact us if you want to find out more about how the project is going.
Project Partners
This initiative is part-funded by the A-Team Foundation.
We are also happy to be working with Incredible Edible Barnet, Incredible Edible Lambeth, Tower Hamlets Food Growing Network, and the Union of Hackney Gardens.
---
Read more about the Community Harvest initiative on our news pages.
Menu
Support our work
Your donation will help communities grow more food in gardens across London.
Capital Growth is a project of Sustain: the alliance for better food and farming.