Community Harvest
Community Harvest is Capital Growth's initiative providing community food gardens the tools, materials and advice to grow more food for your local community.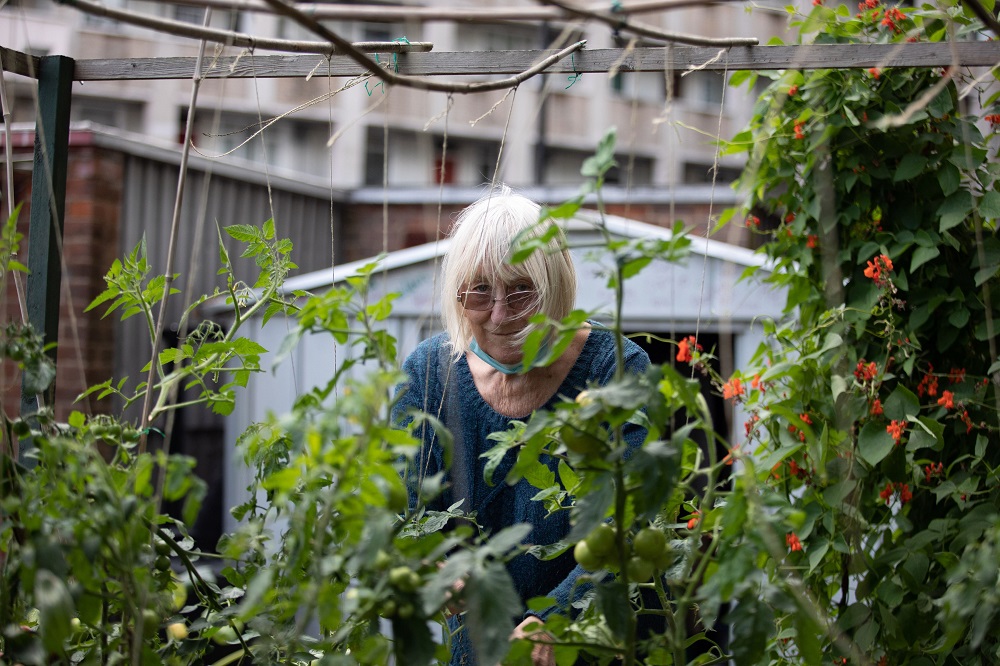 Community Harvest was created in response to community food gardens, who expressed enthusiasm to grow more food to donate to people living in their neighbourhoods, particularly those who need it the most.
Community Harvest - Winter 2020/21
With thanks to London Community Response Fund, we can now launch round two, to support London gardens over Winter 2020/21. We are offering compost, materials, training on getting the garden ready for the growing season, 1-2-1 advice and help to connect gardens and growers with people that can benefit most from the food.
To sign up you need to be a member of Good to Grow/Capital Growth (it just takes a few minutes to join), then log into your dashboard and look for the Community Harvest info to apply!
The 'Community Harvesters' are part of an amazing collective of community gardens showing how much food we can contribute to our communities. Join us!
Applications are now open for Community Harvest. Deadline Monday 30 November 9am.
Please contact us if you want to find out more about the project.
Summer 2020
In Summer 2020, we had 50 gardens across London (as well as a few from Manchester and Reading) sign up who wanted to grow food for others. Community Harvest has been a huge success so far with over 4.1 tonnes of produce donated to over 1000 families. Community gardens connected with mutual aid groups, food banks and lunch clubs as well as directly with families, often reaching the most vulnerable people including elderly and disabled people as well as those on a low income.
Project Partners
This initiative is part-funded by the A-Team Foundation and London Community Response Fund.
We are also happy to be working with Incredible Edible Barnet, Incredible Edible Lambeth, Tower Hamlets Food Growing Network, and the Union of Hackney Gardens.
---
Read more about the Community Harvest initiative on our news pages.
Menu
Support our work
Your donation will help communities grow more food in gardens across London.
Capital Growth is a project of Sustain: the alliance for better food and farming.