Training Hubs & Partners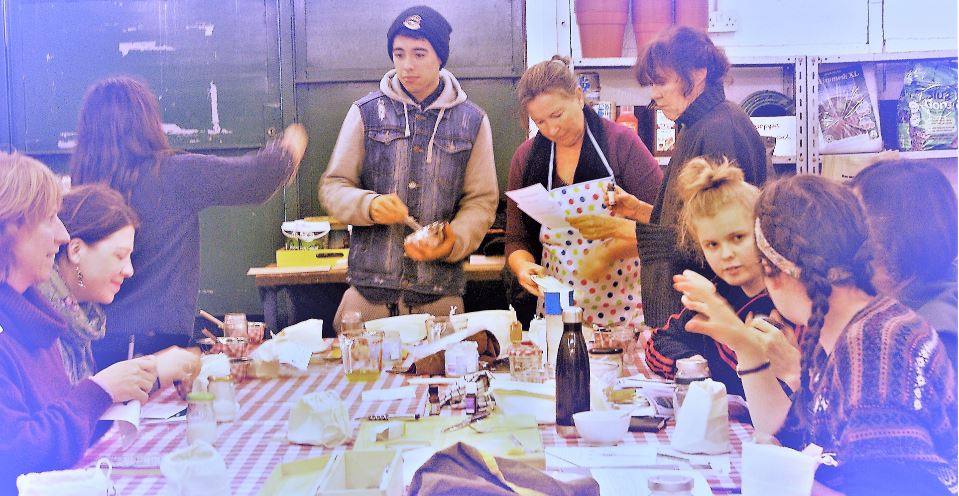 Capital Growth have been delivering food growing training in London since 2009 and in 2016 we formalised our Hub/Partner application process, to co-host training and bring more courses to more people across London. We deliver training around 6 broad themes:
Climate resilience: Sustainability and growing for the future
Grow for nature: Improving biodiversity, habitat creation and growing organically
Growing connections: Growing for health, wellbeing and community
Growing culture: Focus on London's food growing heritage
Growing enterprise: Focus on enterprising ideas and selling produce
Get children growing: Engage children and young people outdoors
Applications for 2020 are now open!
Interested in being a Capital Growth Hub or Partner in 2020?
We're looking for community gardens to be our Capital Growth Training Hubs in 2020, hosting training, Big Dig and Urban Harvest events alongside our Regents Park Allotment. We are also looking for Training Partners who would like to pilot 1 or more training course in 2020.
Previous feedback from Training Hubs/Partners has shown this is a great opportunity to "share our knowledge", "be part of a london-wide network" and reach out to "people new to the garden".
For more information, please see application form below
Email janelle@sustainweb.org with your application by Midday on Wednesday 8 January 2020
Interested in being a Capital Growth Trainer?
If you'd like to run a training session for Capital Growth, whether you've run one before or not, we are looking for fresh ideas that would inspire and educate our network. We pay £40/hour plus a £30 admin/expenses fee and our courses usually run for between 2 and 3 hours. E.g. for a 3 hour course the fee would be £150 (inclusive of VAT).
We will try to match suitable proposals with our training hubs and partner gardens either through our Capital Growth training programme where we delivered 39 courses in 2019, or through one of our many network and partner events, such as Grow Well Feel Well.
Session proposal application form
NB. Please note if you are applying to be a training hub/partner and would like to deliver training too, you will also need to submit a session proposal form.
2020 Events
2019 Training Hubs
2019 Training Partners
Read more about how our events nuture our network on this Shared Assets blog.