Meet our team
The Capital Growth team.
Chris Murphy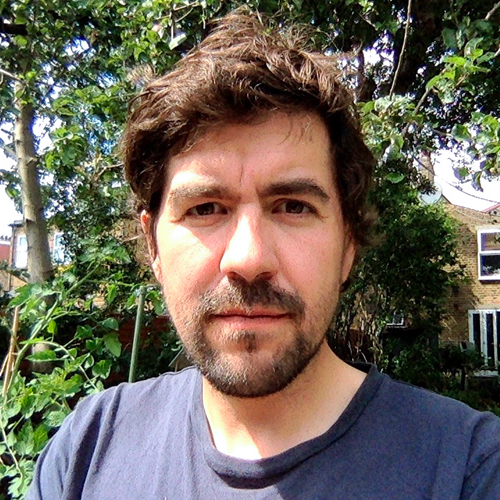 Chris joined Capital Growth in August 2021 as a Community Grower based at the Regents Park and Kensington Gardens allotment sites and hopes to inspire people to grow-their-own through public engagement and the Royal Parks volunteer programme.
Trained in commercial food growing with Organiclea, Chris has been involved with other growing sites across North London and worked as a maintenance gardener for elderly residents in his local community.
In March 2021 he took over the world's most neglected allotment plot and can often be found there making vain attempts to rid it of brambles and bindweed!
---
Fiona McAllister
Fi returned to Sustain in May 2020 to coordinate Capital Growth (having worked on the Food and Mental Health Campaign all the way back in 2008!). She used to coordinate Growing Communities' veg scheme and learning programme.
Fi's background includes setting up community gardens with schools and residents' associations as well as running a small ethical catering company. When she's not with Capital Growth, she teaches with Made in Hackney's community cookery programme and runs an intergenerational community café at a centre in East London.
---
Mayya Husseini
After a decade of working with diverse food communities in Spain and Portugal, Mayya returned to London to join Sustain in May 2021. Whether it's challenging local chefs to showcase what sustainable food can taste like or connecting peri-urban organic farmers with inner-city consumers, she's putting community gardens at the centre of all good food conversations to inspire positive behaviour change throughout the food chain.
---
Sarah Williams
Sarah Williams joined the team in November 2009. Previous roles have included support and development of various community groups and projects in London, particularly at Groundwork East London where she was involved in environmental regeneration projects.
Most recently Sarah was the Strategic Manager of a Food Access Partnership, where she coordinated implemented a Food and Nutrition Strategic Plan, influencing local decision-making, developing food projects and setting up local networks.
Sarah has a Masters in Leadership for Sustainable Development, achieved through the Forum for the Future's Masters Programme. She is also an unpaid director at Food from the Sky, an innovative food-growing project on the roof of a supermarket in Crouch End.
Share
Get updates
Menu
Support our work
Your donation will help communities grow more food in gardens across London.
Capital Growth is a project of Sustain: the alliance for better food and farming.