Urban Harvest Feast
Saturday 17 September
Get a taste of London's edible gardens
Community food growing gardens across the capital will be open throughout Saturday 17 September to welcome in visitors and volunteers to take part in free garden activities, workshops or share an urban harvest feast as a community.
Learn how to make jams in preserves in Catford, take your family on a foraging walk in Peckham, taste garden fresh pizza from the cob oven in Regent's Park, enter your own produce in a classic vegetable show in Stratford or learn to grow your own in Bethnal Green.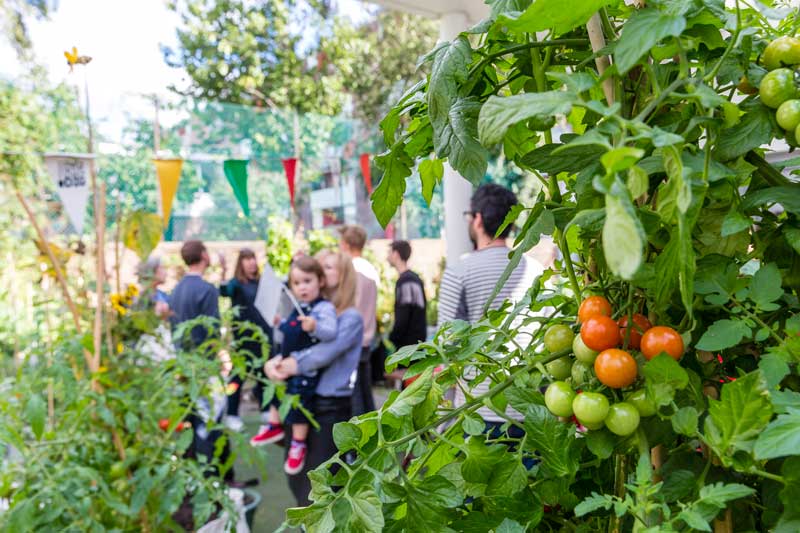 Photo: Miles Willis
Get your garden involved
Gardens can take part by hosting events on the day to showcase and chow down on all that London's edible oases have to offer, whether it's a volunteer session, fresh veg cooking demo, grow your own workshop or harvest party. We can help by connecting you with relevant trainers, providing printed and online promotional materials, and and adding your event to the map above.
Download and complete the site application form to let us know your interested. Please return all applications to Maddie@sustainweb.org.
This event is part of Urban Food Fortnight, a showcase of all the fabulous food being grown, made, cooked and saved on our doorstep.