Urban Harvest Feast
Saturday 17 September
Get a taste of London's edible gardens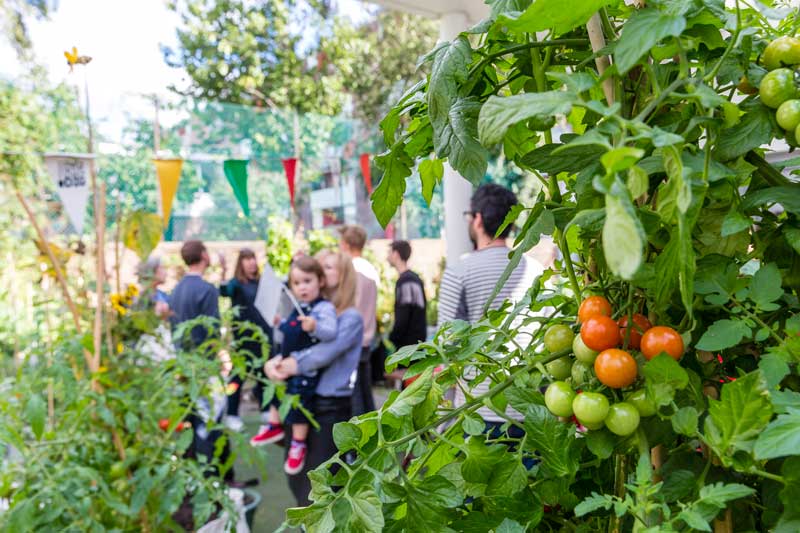 Photo: Miles Willis
This year we're revamping and ramping up our past autumn open day to be a celebratory Urban Harvest Feast (say goodbye to Edible Gardens Open Day). We're looking for gardens to take part by hosting events on the day to showcase and chow down on all that London's edible oases have to offer, whether it's a volunteer session, fresh veg cooking demo, grow your own workshop or harvest party!
We can help by connecting you with relevant trainers, promoting the day online, providing printed and online promotional materials, and creating an online map of all the events taking place. Gardens can help promote the event locally using your networks and promotional materials we provide.
Get involved - Deadline extended!
Download and complete the site application form to let us know your interested. Please return all applications to Maddie@sustainweb.org.
Find an Urban Harvest Feast in a garden near you
This event is part of Urban Food Fortnight, a showcase of all the fabulous food being grown, made, cooked and saved on our doorstep.