Roots to Work
Connecting people with jobs, training and opportunities in the sustainable food sector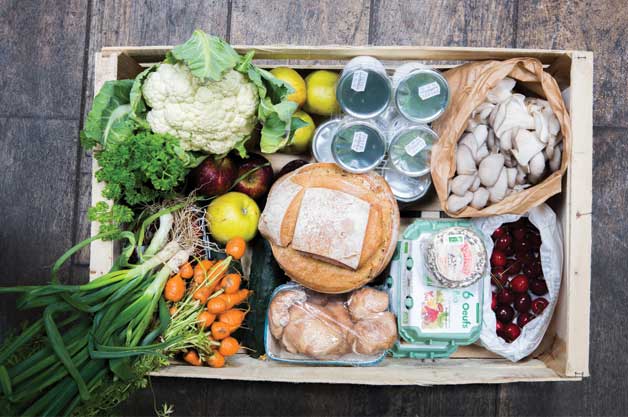 Current vacancies
Please mention Roots to Work when applying for these jobs.
The RHS is looking for Volunteer Mentors for their Green Plan It Challenge in North London, a ten week project during the Autumn term for Year 8 and 9 students to imagine and design a garden for their school or a new outdoor community space.


Papa's Park is hiring a Projects Coordinator to coordinator a series of events and projects in the community park. 1-2 days/week from now till end of October, possible continuation. 25 days for £100/day. No deadline - apply soon!

Shared Assets is hiring a Consultancy & Innovation Manager to join their small team, and play a key role in the growth of Shared Assets as they help make land work for everyone. 3 days/week for £35,000 pro rata. Deadline 3 July.

Surrey Docks Farm is hiring two Youth Assistants to support the Farm's Youth Coordinator with the planning, preparation and delivery of Young Farmers Club on Saturdays and Get Farming Club on Sundays. Deadline 4 July. Fixed term contract until end of March 2018 (potential for extension), one day/week for £65/day. Deadline 4 July.

Granville Community Kitchen is hiring a Community Food Growing Trainer to provide food growing sessions at the community garden and other spaces is in order to help patricipants increase sustainable food growing skills for healthy eating, improve nutrition and gain confidence in the garden. £15/hour for 8 hours/week. Deadline 7 July.

Future Gardeners is recruiting for their next 10 week part-time course to support people into a career in horticulture. Participants will gain practical gardening experience, work towards a City and Guilds Horticultural Qualification and have CV and interview skills support from an employment advisor. Next course begins 2 August, rolling application deadline.

Living Under One Sun is hiring a Community Gardener to help to deliver their latest project 'Our Green Saturdays' that will train 10 local residents over 38 weeks in food growing and horticulture, as well as community development and events. £12/hour for 5-8 hours/week. No deadline - apply ASAP!

The Pantry Partnership is looking for people to write 5-10 pieces per year on food and community related subjects to be used for press releases, articles and similar starting from September/October. Writer(s) would be paid a fee per article as required or this could be an opportunity to develop your skills for work experience. No deadline – Get in touch with Fiona asap for more information and to apply.

Brighton & Hove Food Partnership are hiring a Project Support Role to provide administrative support for the organisation's work on policy, strategy and partnership work. Full time, £22,217 p.a. Deadline 19 July.
Take our short survey about work in the good food sector
Email Maddie@sustainweb.org to have your job posted here or to join the Growing Enterprise email list
Organisations and publications
Join the Capital Growth email list
Hear about events, training and news from London's largest food growing network.
Menu