Roots to Work
Connecting people with jobs, training and opportunities in the sustainable food sector.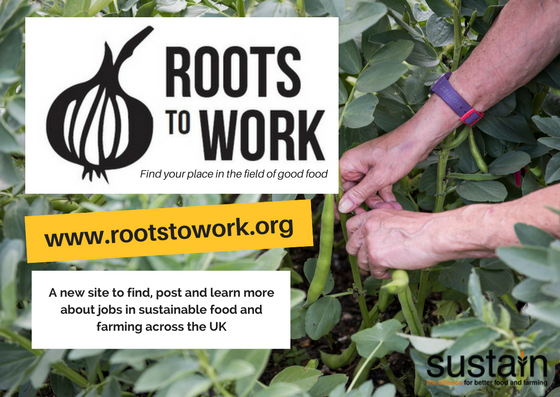 Roots to Work Conference
11am - 4pm
Thursday 18 October 2018
Oxo Tower Wharf, SE1 9PH
In 2018 our sell out Roots to Work conference brought together those already working and those looking to develop careers or enterprises in the food growing sector.
Building on the success of this conference over the years, we launched a successful Roots to Work job search site to showcase the range of good food jobs in one handy place.
Thanks to the partnership with the Gaia Foundation and the We Feed the World exhibition in 2018, we were able to broaden the event from solely food growing to cover the wider field of good food.
Read the full news story from 2018.
---
Organisations and publications
Share
Get updates
Menu
Support our work
Your donation will help communities grow more food in gardens across London.
Capital Growth is a project of Sustain: the alliance for better food and farming.