Online Produce Show
On Sunday 20th September from 2pm-4pm we will be hosting our first ever Virtual Produce Show, in partnership with Cordwainers Grow.
Sep 20 2020 14:0016:00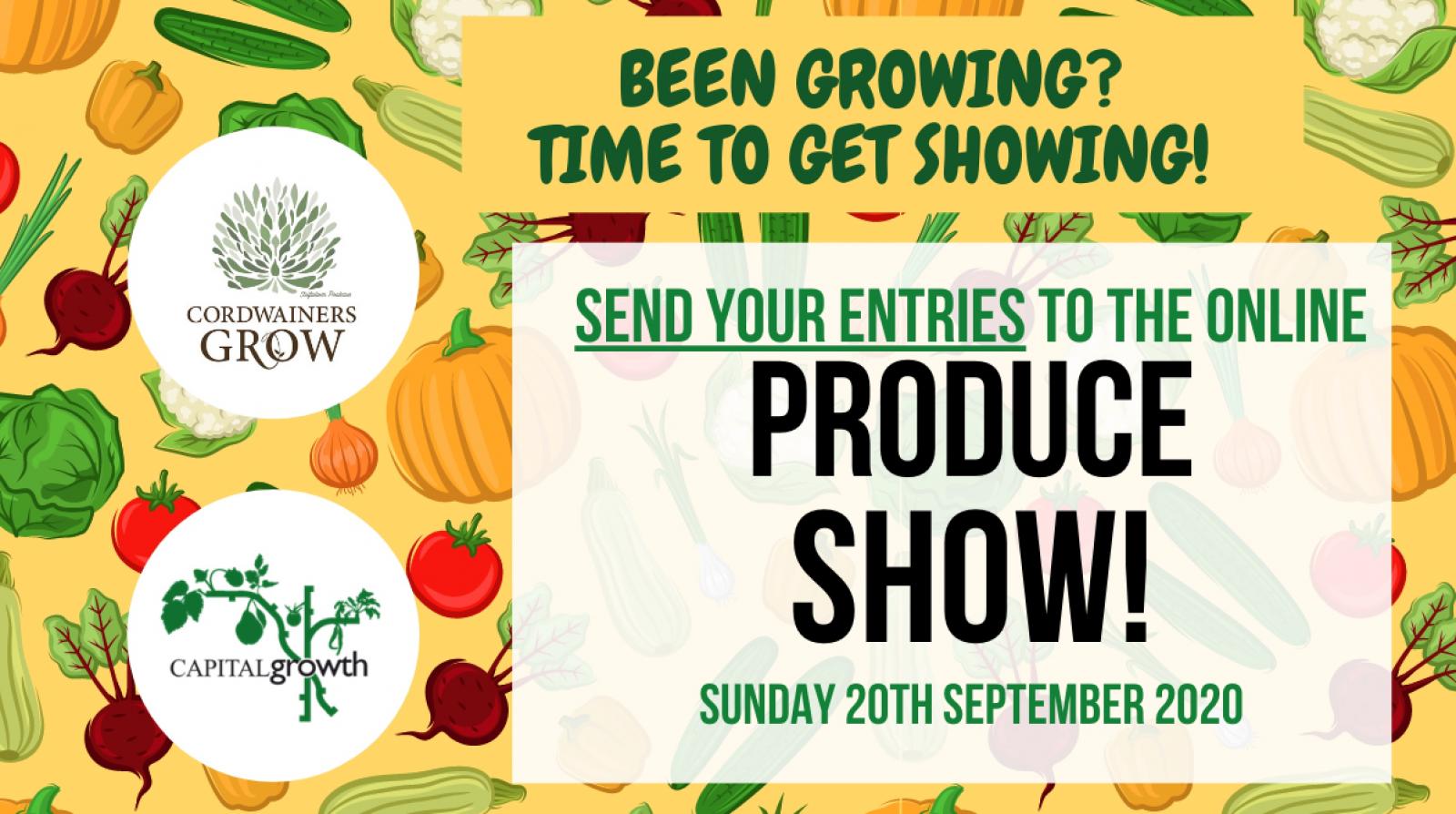 Online Produce Show
We'll be showcasing your incredible entries, sharing experiences of growing in urban spaces, present prizes and most exciting of all - live streams of snail races in our garden in Victoria Park.
Register to join us on Eventbrite here
But first -- growers and plant enthusiasts: upload pictures of your entries for a chance to win some amazing prizes...
HOW TO ENTER:
Upload a photo of your entry to Instagram, Facebook or Twitter
Caption your name or garden you are representing
Include which category you are entering
Tag @CordwainersGrow in the photo
Include the hashtag #ProduceShow2020
CATEGORIES INCLUDE:
Veg that looks most like a celebrity... Get creative! Dressing up your veggie is encouraged.
Biggest & smallest tomato + Familiar object for size reference
Plant that got me through lockdown + Short caption to explain
Best bunch of herbs/flowers
Best weed
There is no limit on entries but please upload your photos by Saturday 19th September. Judging + prizes will take place on Sunday 20th September during between 2pm-4pm.
Join us!
---